Went to Evrasia for sushi after Friday class for a little happy meal after a hectic week of studies. A LOT of pictures taken but NONE were mine! Ok just some. Raj's seems to have a new found passion in photography so my toys were spending more time with him.
So i was scrolling along my pictures but nothing was particularly interesting.. except for this old geezer with a banner of the place we had dinner.
Upon arrival, we thought it would be interesting to have a picture with an old geezer having a banner around his neck. So we ask his permission in a nice way but he snubbed us and walk off. At that moment I thought this man was just an unsporting, stucked up and a little of an a$%hole. I mean we just wanted to have a picture with ya.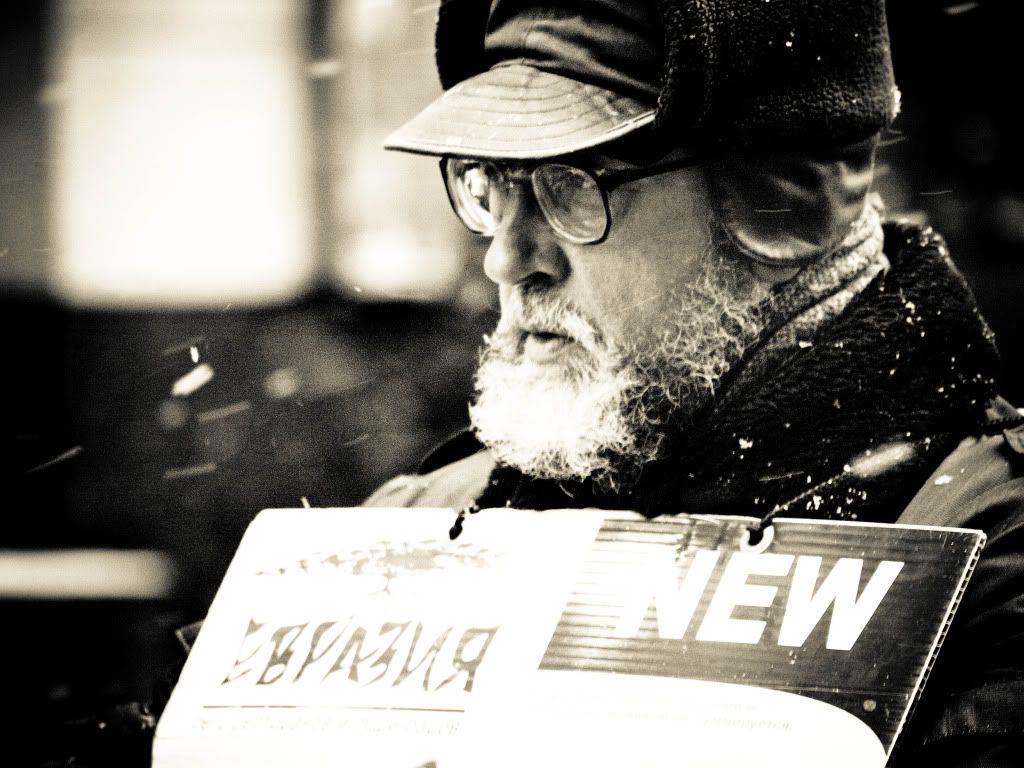 But after looking back at these pictures today.. maybe I was wrong to judge. Thought I should put myself in his situation to understand. If I were to be in his shoes.. it would be a matter of a simple ego of a man.
Randomly, life is sometimes greeted with a warm cold smile. Whatever that means.