Monday, February 22, 2010 at
11:43 PM
| Posted by

Evan Chua
After Sat lecture, John was not included in Joanne and Sarah's ONLY girls outing. John was alone without Joanne for the very 1st time! As far as I can remember. So he asked me to do a little scouting with him around our area for some new eatery. And our little adventure lead us to these -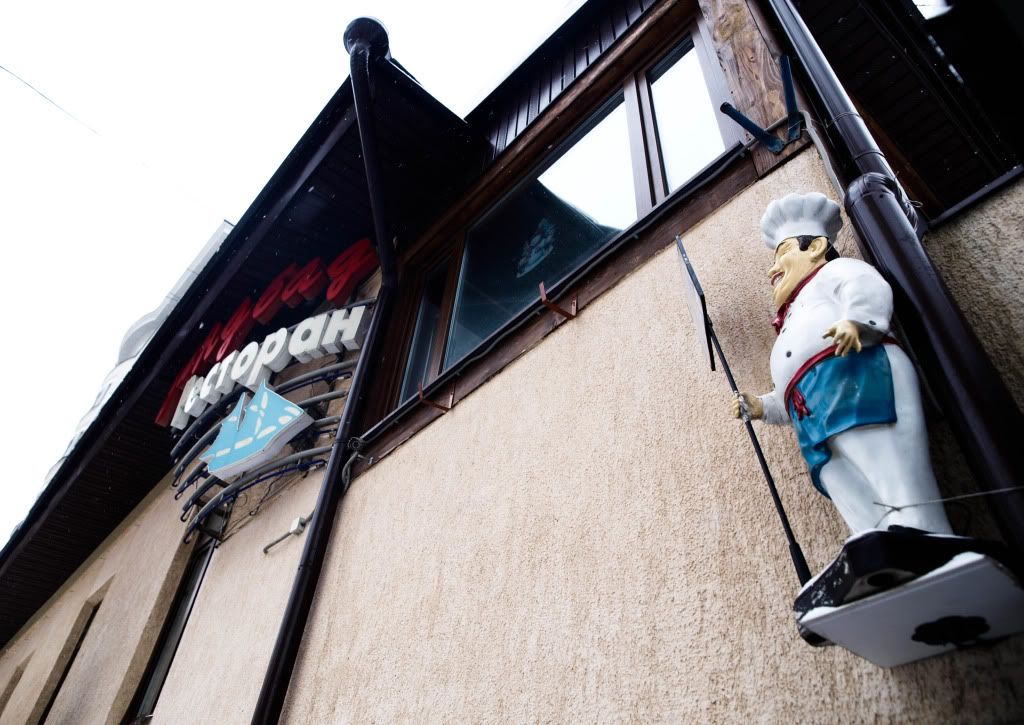 At 1st we thought it was not operating anymore because it was so quiet. We almost gave up until I notice a random green door that says open.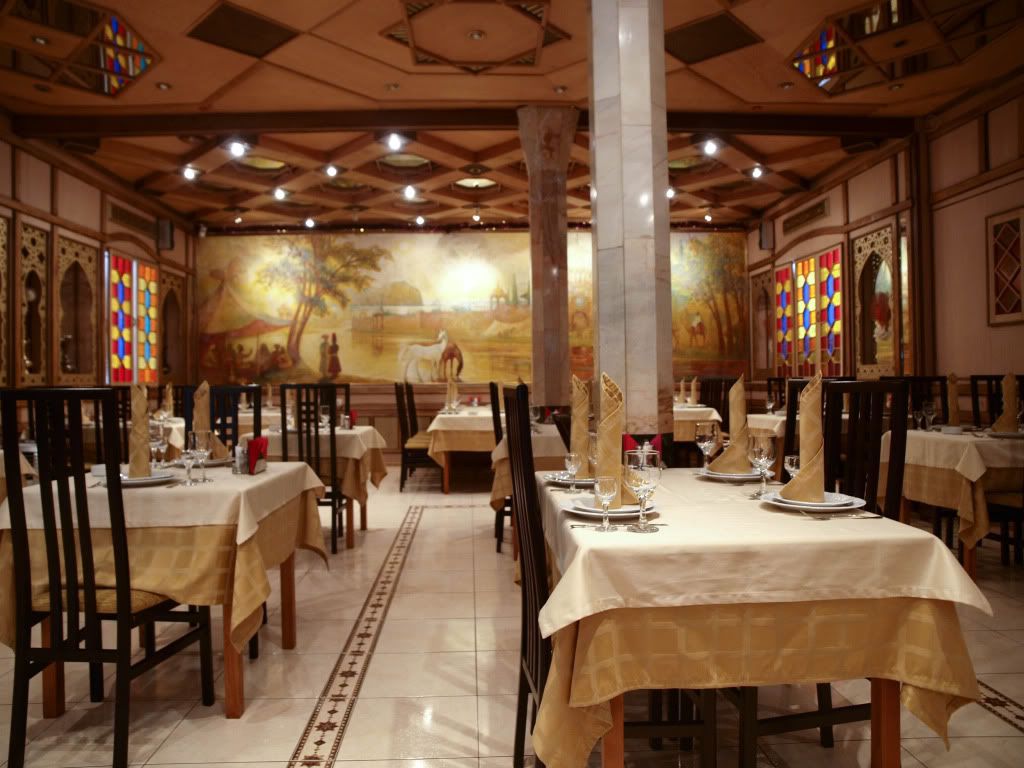 And yes, we were the only customers at the eatery. We felt kinda weird and suspicious about the place but hey.. that describes Moscow perfectly. In a lot of sense. It was a little awkward too.. only 2 guys having the WHOLE restaurant by themselves.
But it turn out to be quite a pleasant experience. We were the only customers so we were served VERY attentively. Something that is very much lacking in Moscow's services in every aspect. And i mean in EVERY aspect. Can't seem to stress this enough.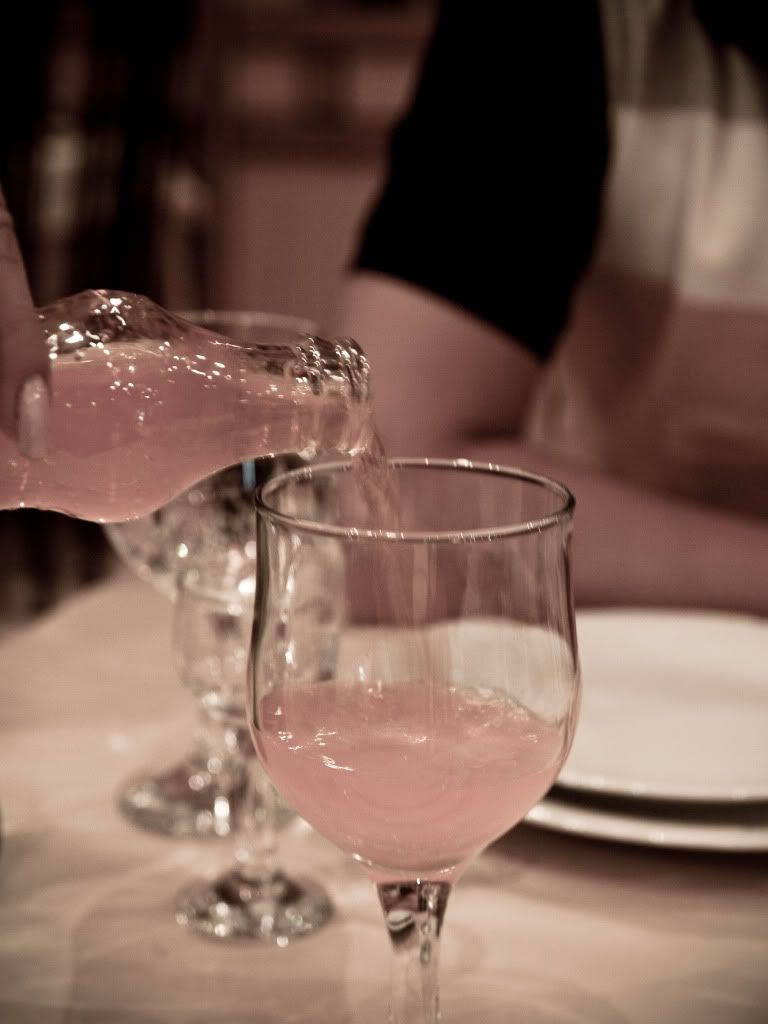 Here we were served like Kings.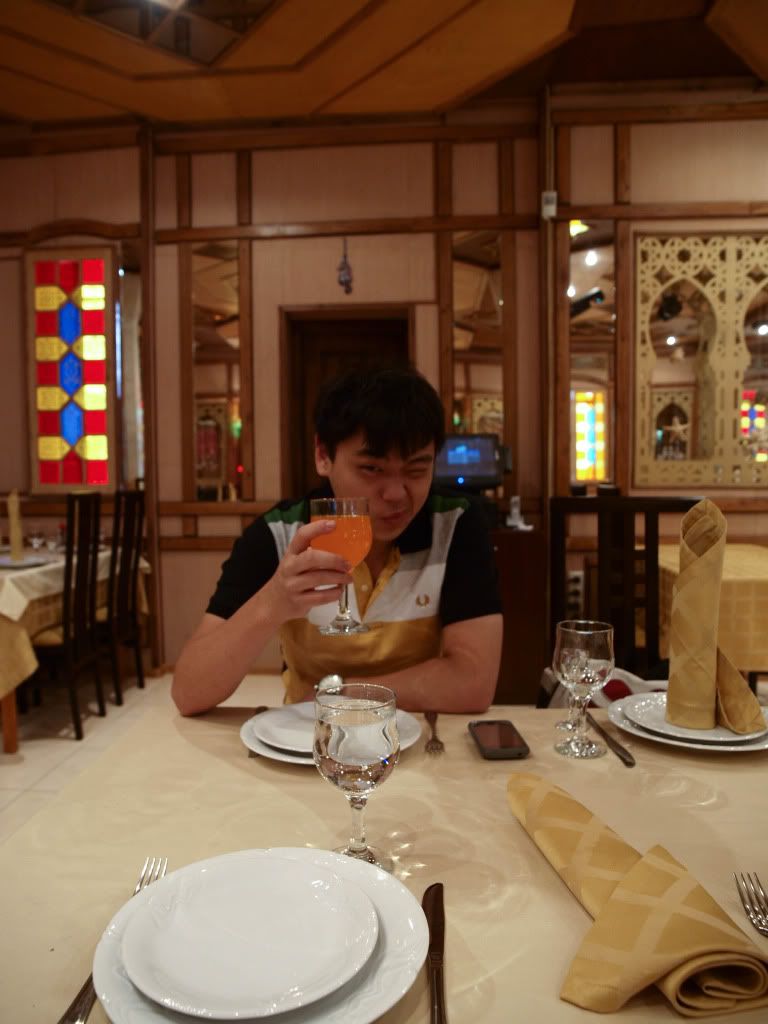 We were crossing our fingers on the food.
..and it turned out quite decent!
I ordered Pork Shashlik. It The meat was so soft and tender and I could taste the good marination. It cost 260 rubs .. approx rm30. That's an alright price in Moscow's restaurant standard.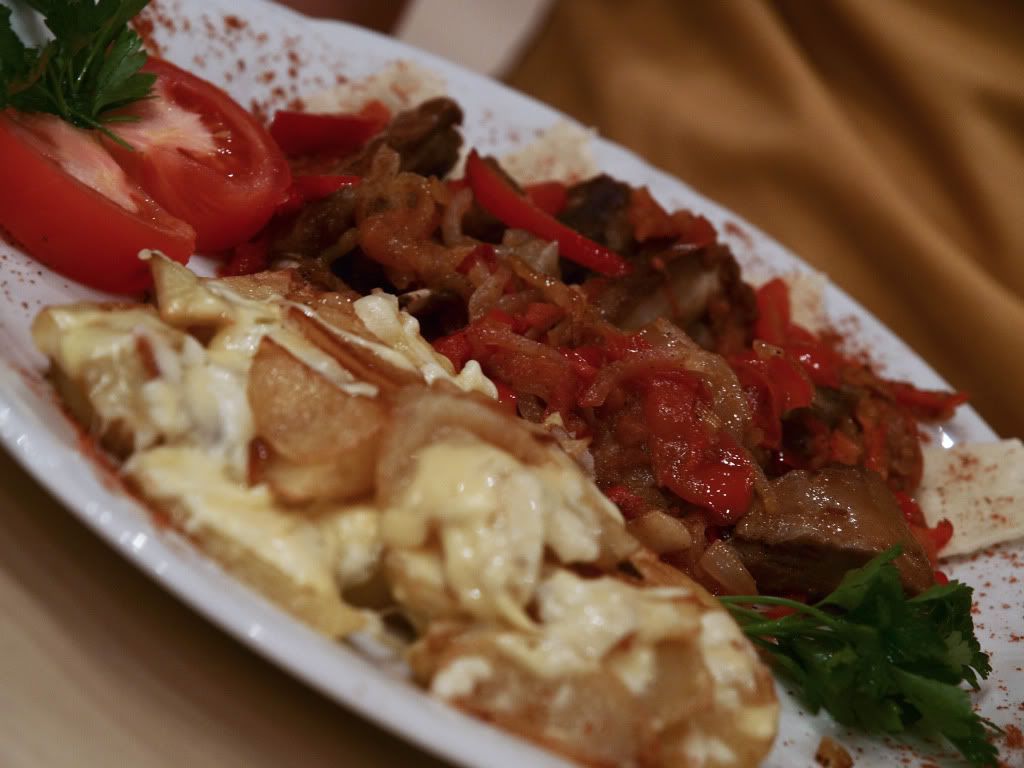 John ordered the lamb ribs. It wasn't as good as the shashlik imo but it's alright. Don't know how much is it but its approx around the price of the shashlik too.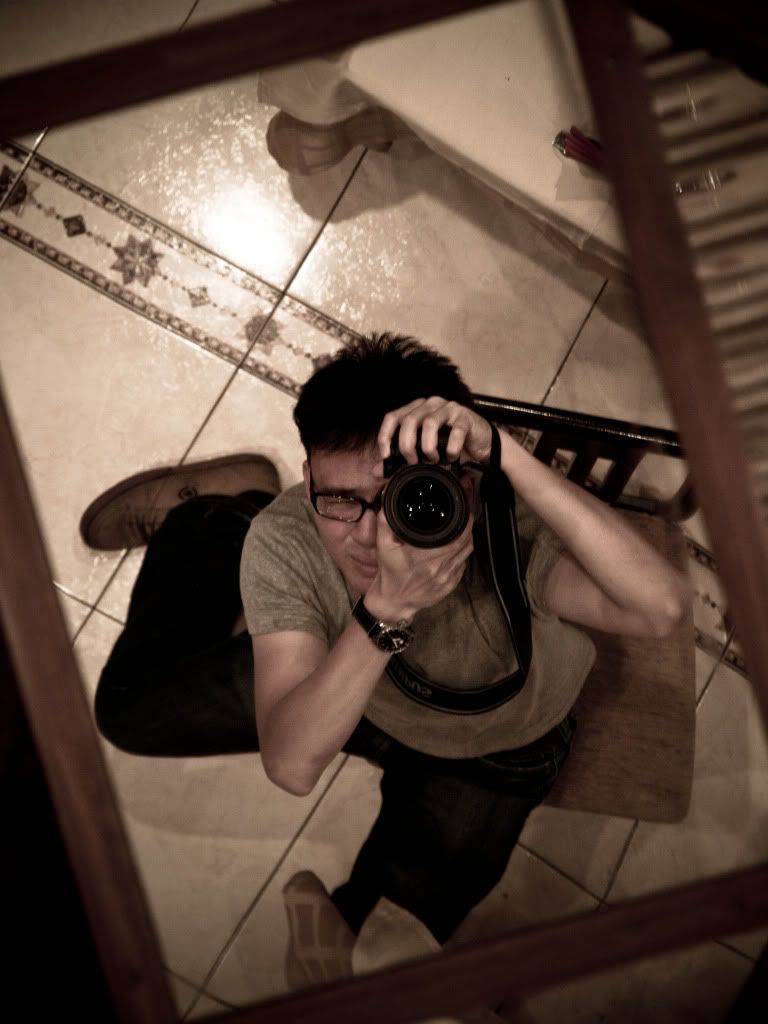 The best part is..the manager insist a number of times we will have 10% discount the next time if we come back again! Now that's a rare statement here! Wonder if they can still recognise us then.
Posted In food, Restaurant Simbad | 0 comments | Links to this post