On Friday night we celebrated Hooi Lam and Jeanette's birthday.
Venue was at 'зтаж' over
Evropesky
Mall
. It's situated at the 7th floor, greeted by an ice skating ring. Interesting place I must say.. cozy blue lighting that made me felt like i was dining in a swimming pool.
Here's some.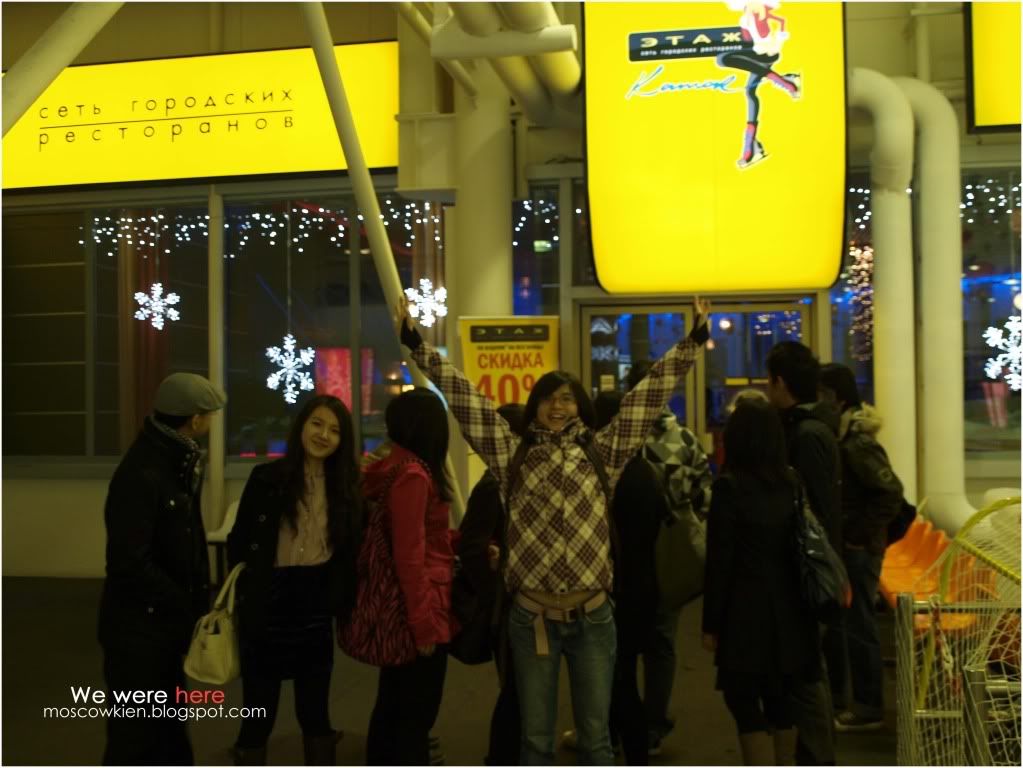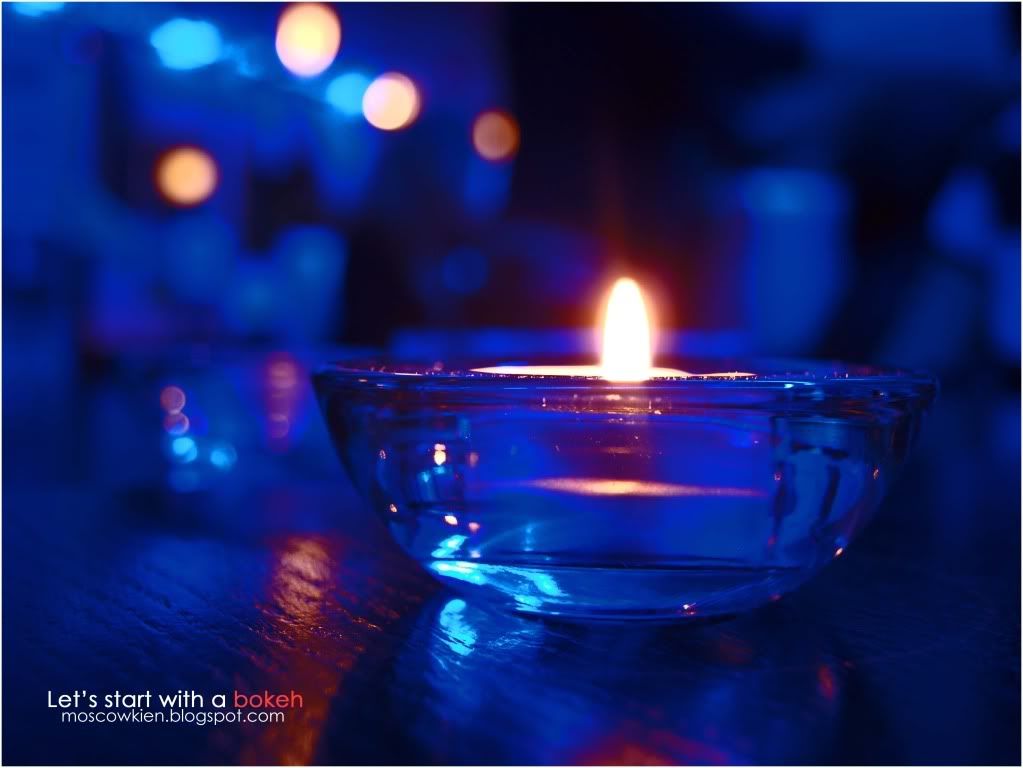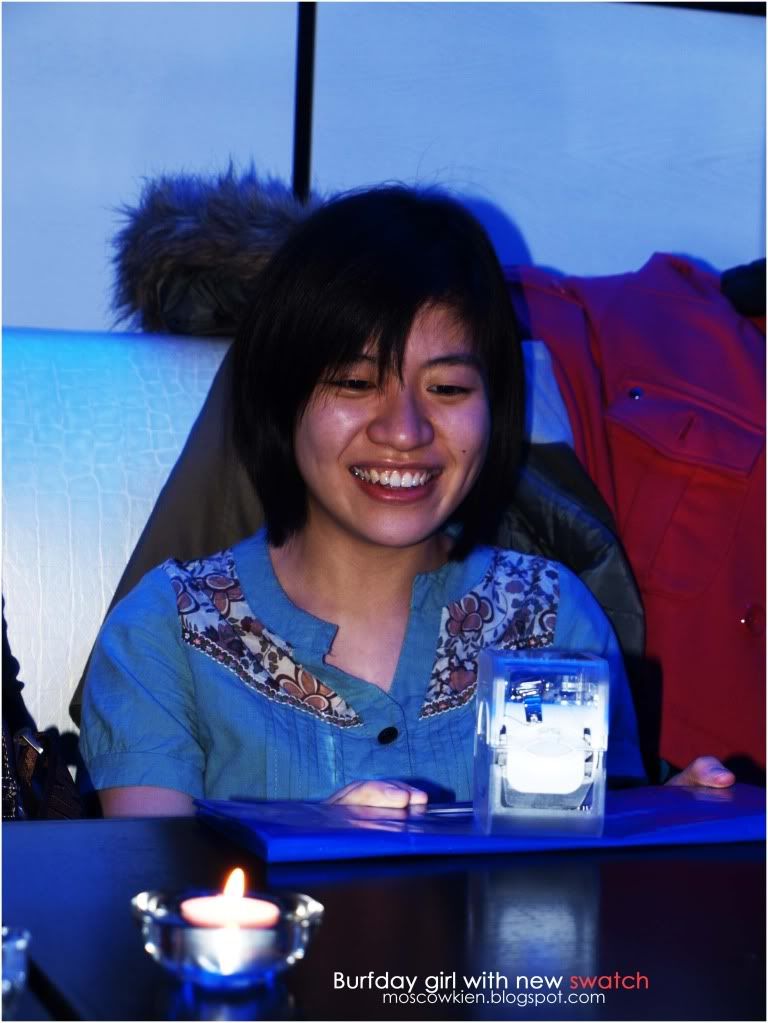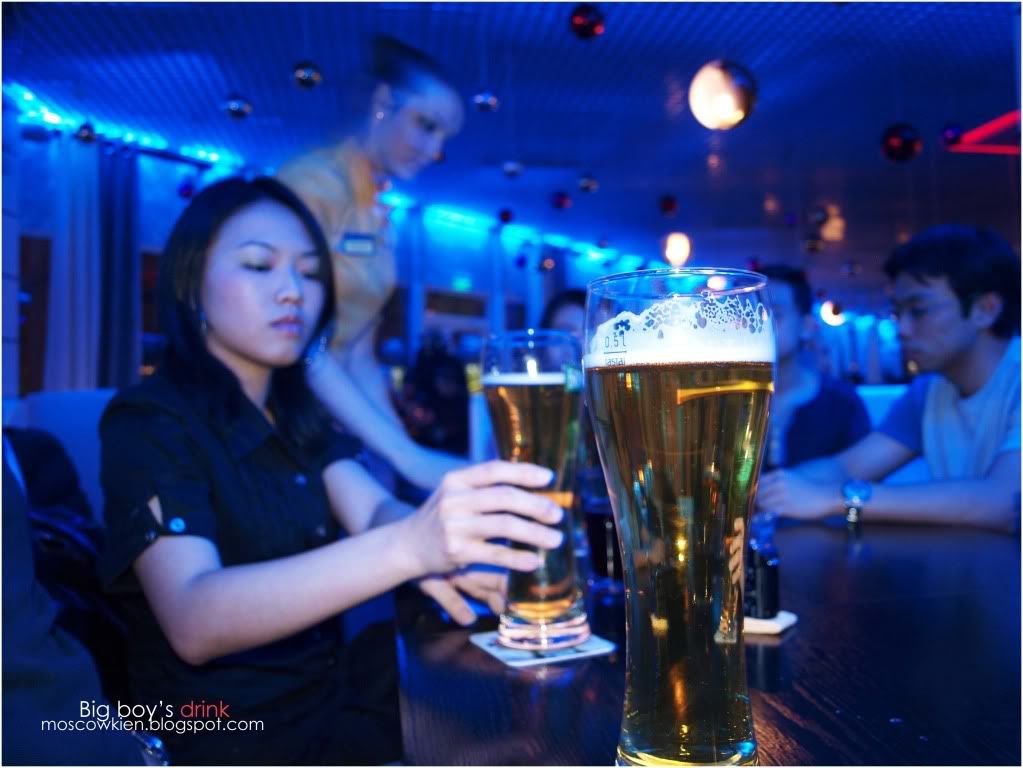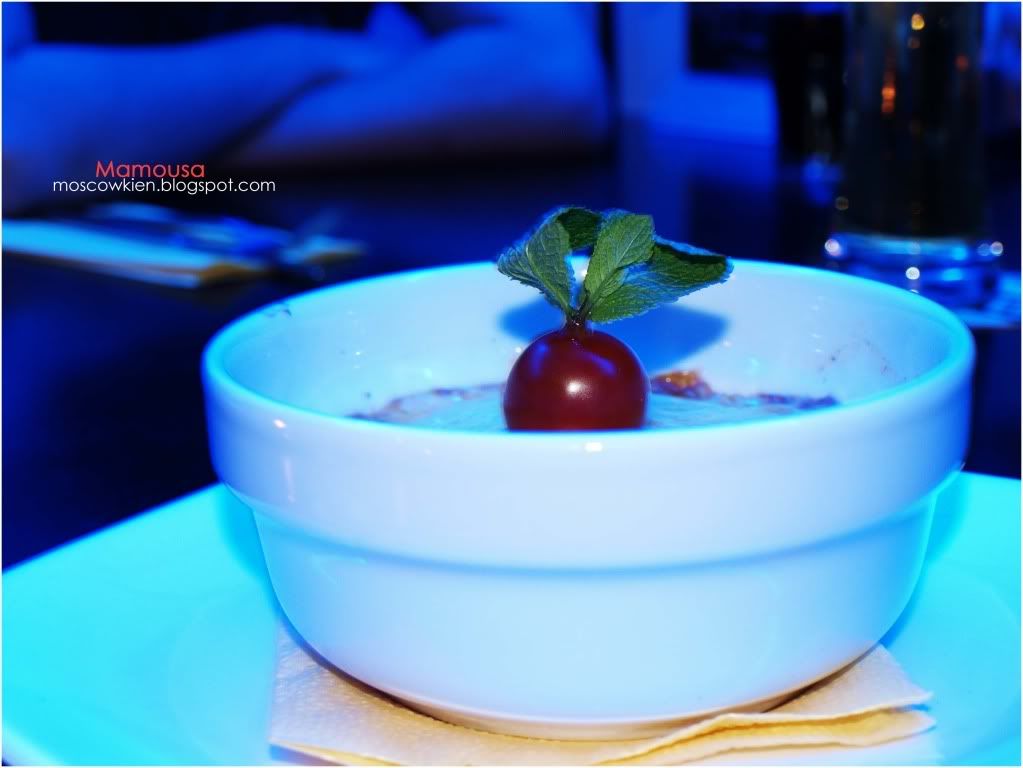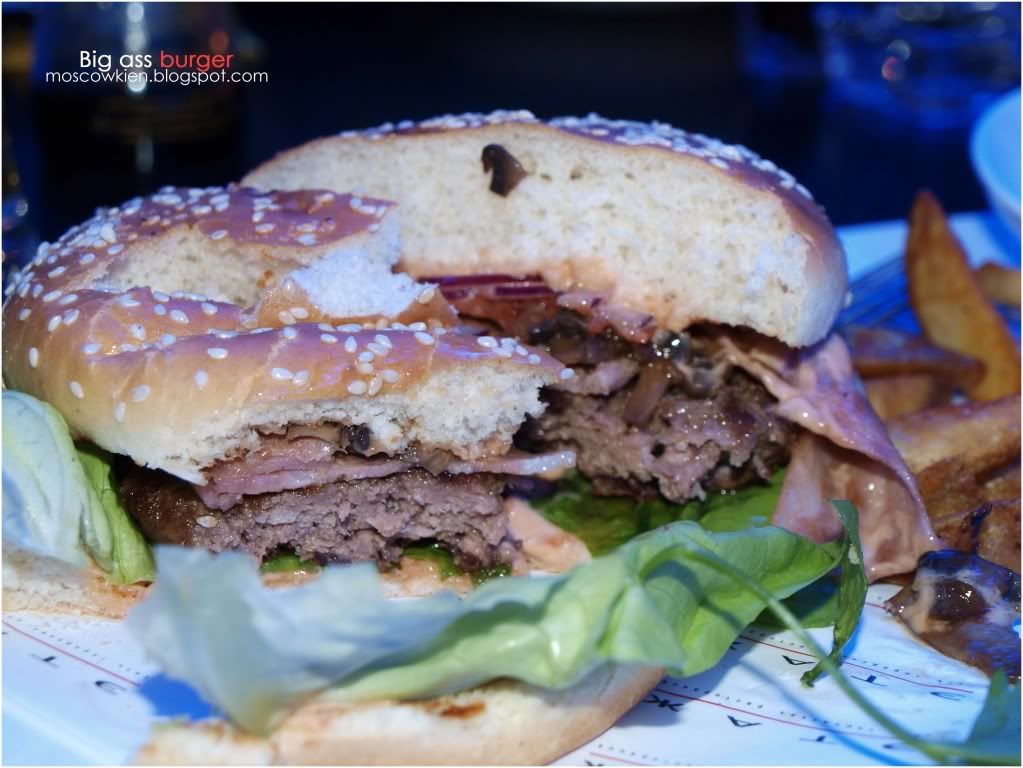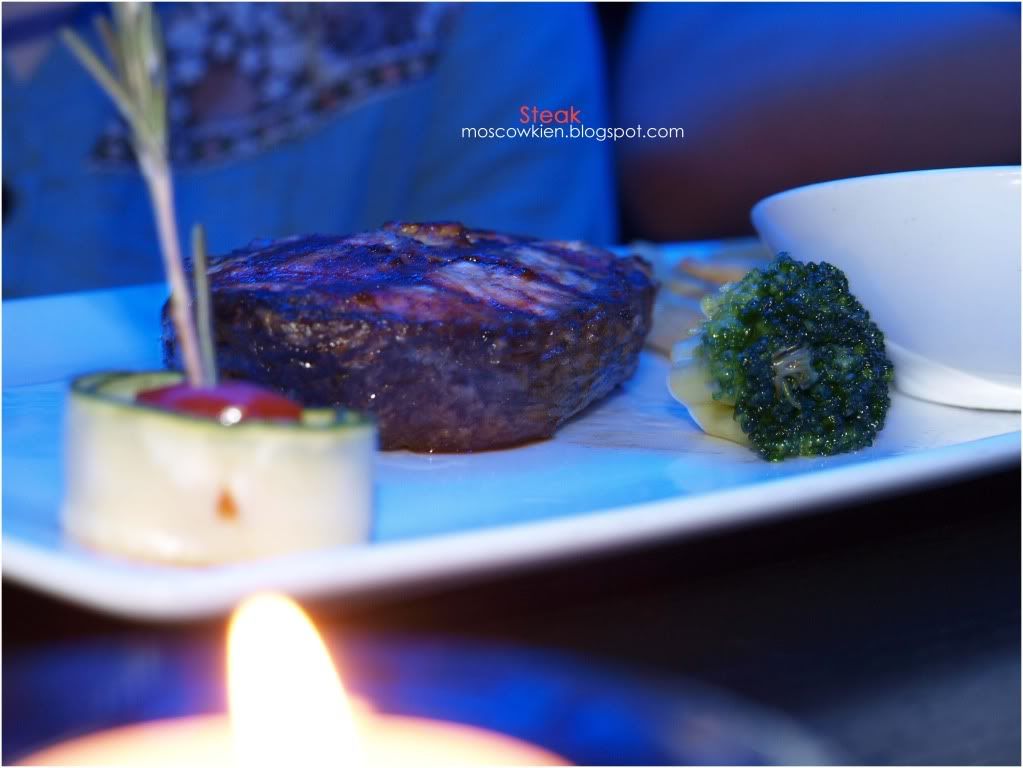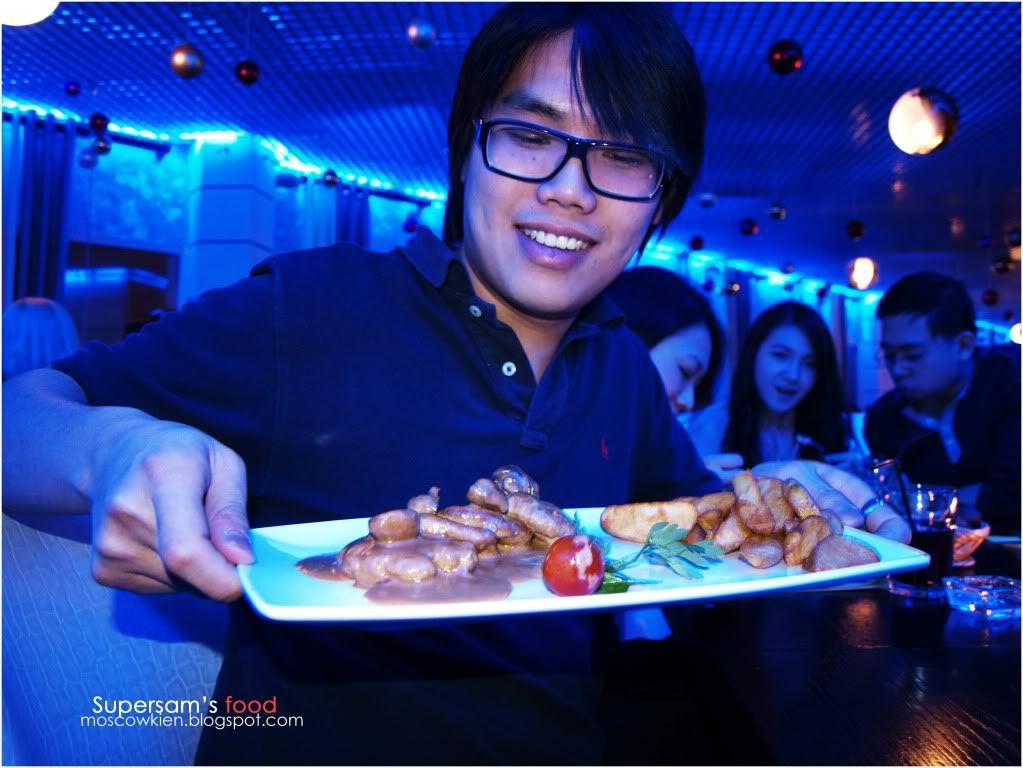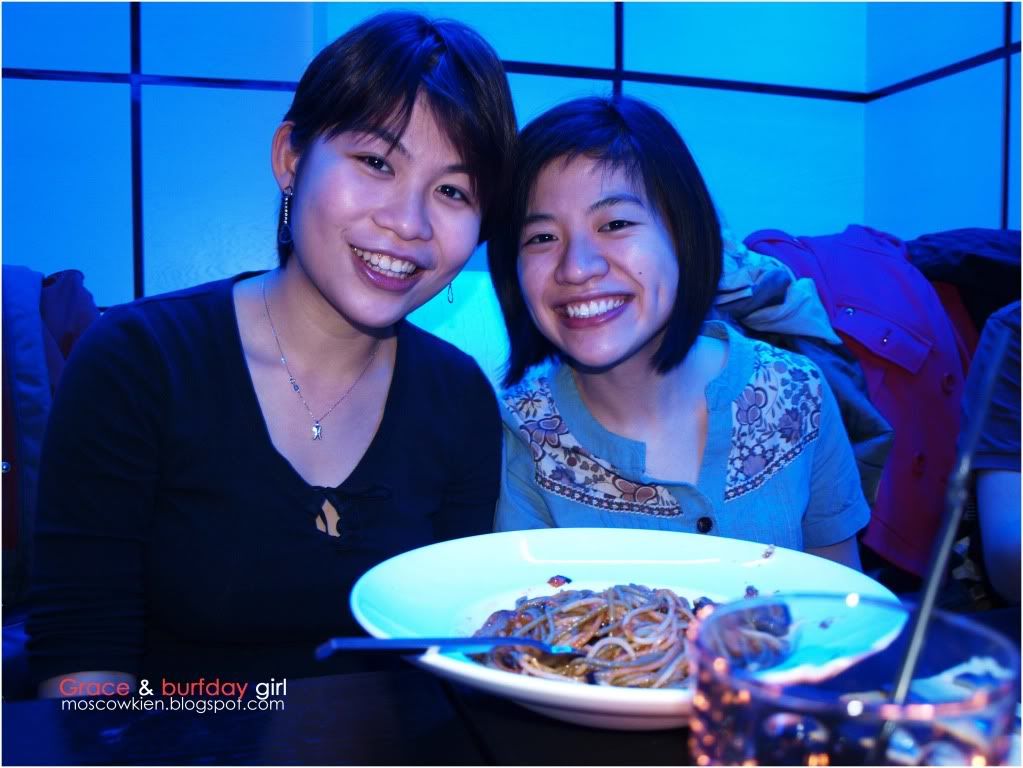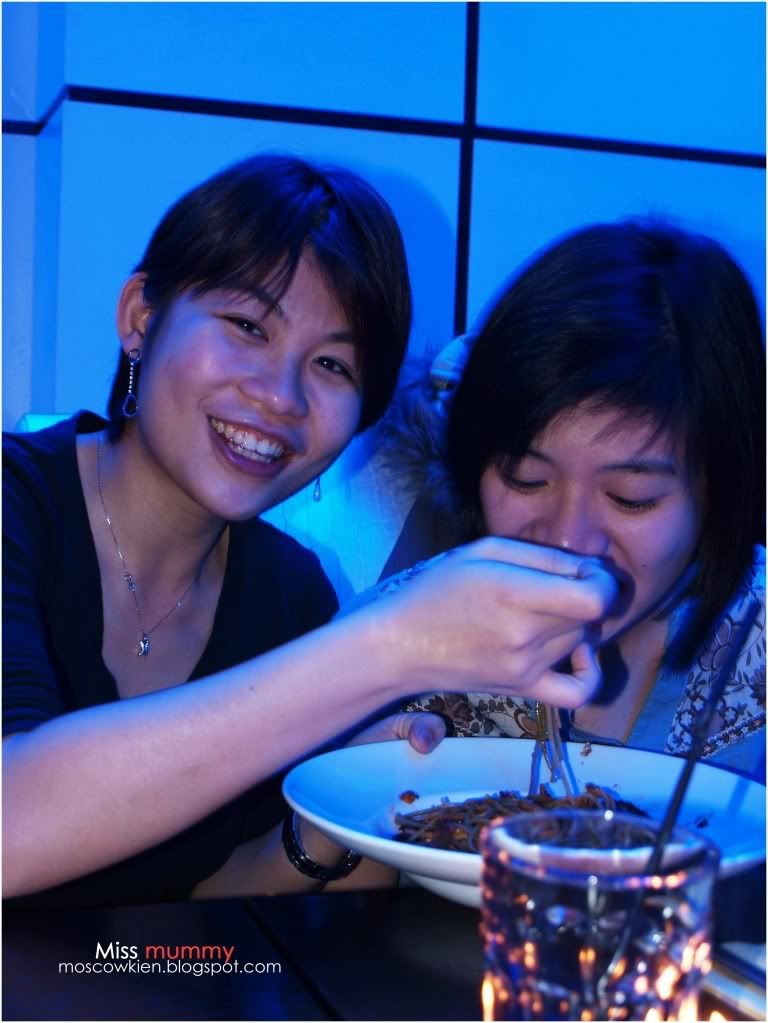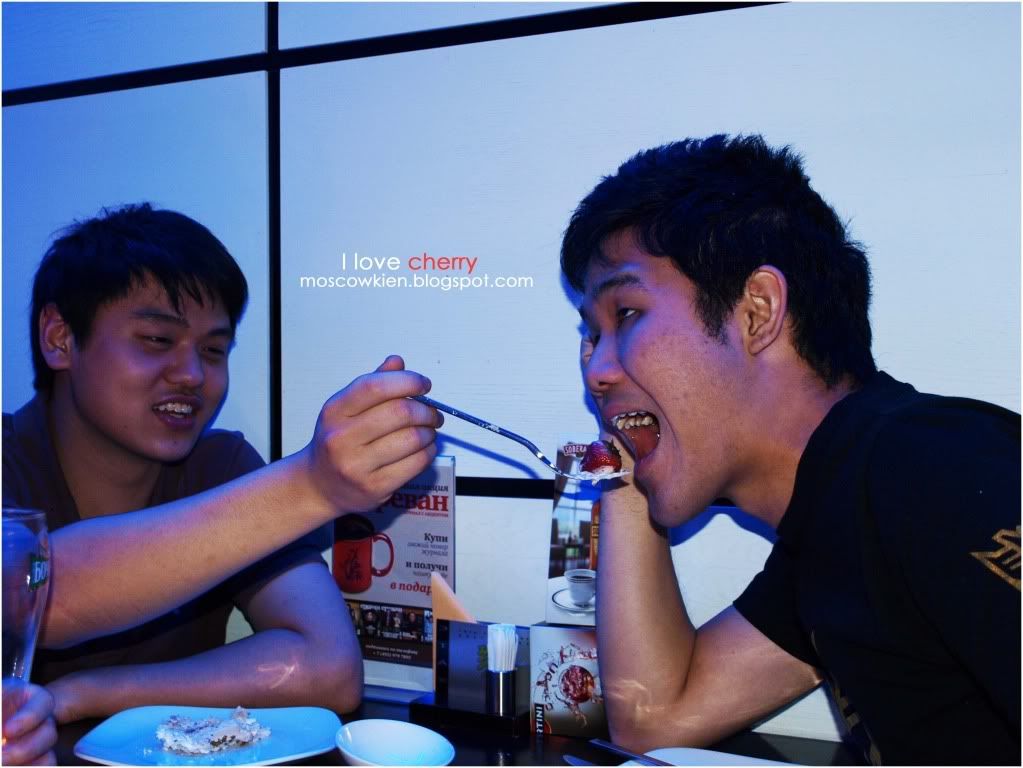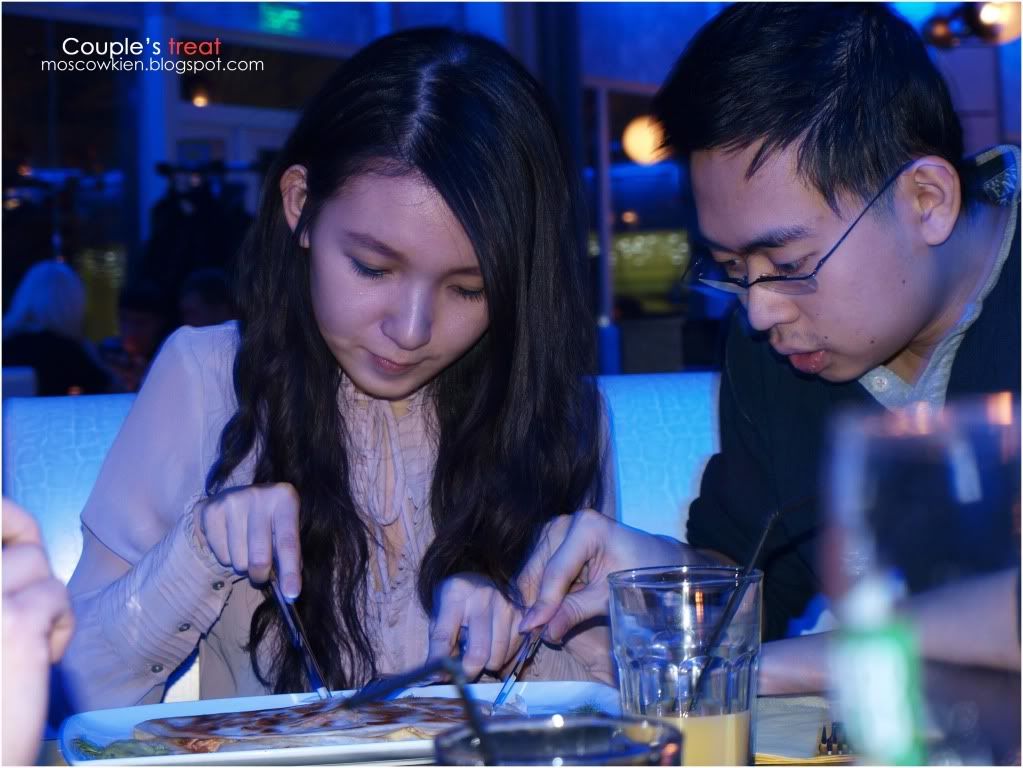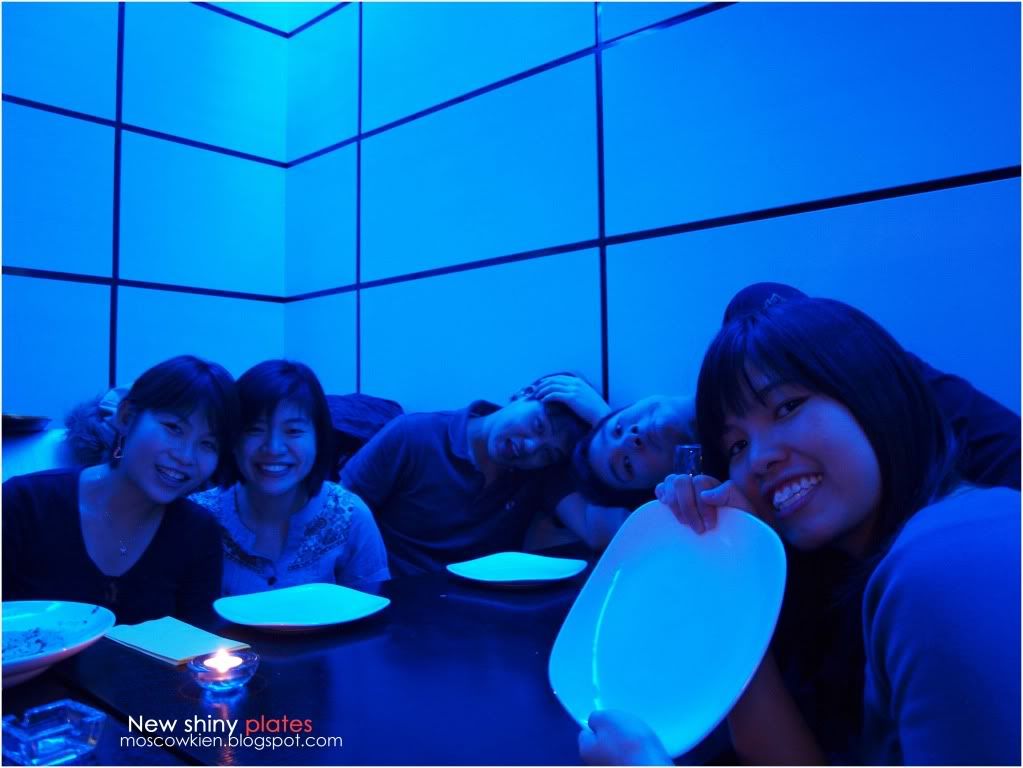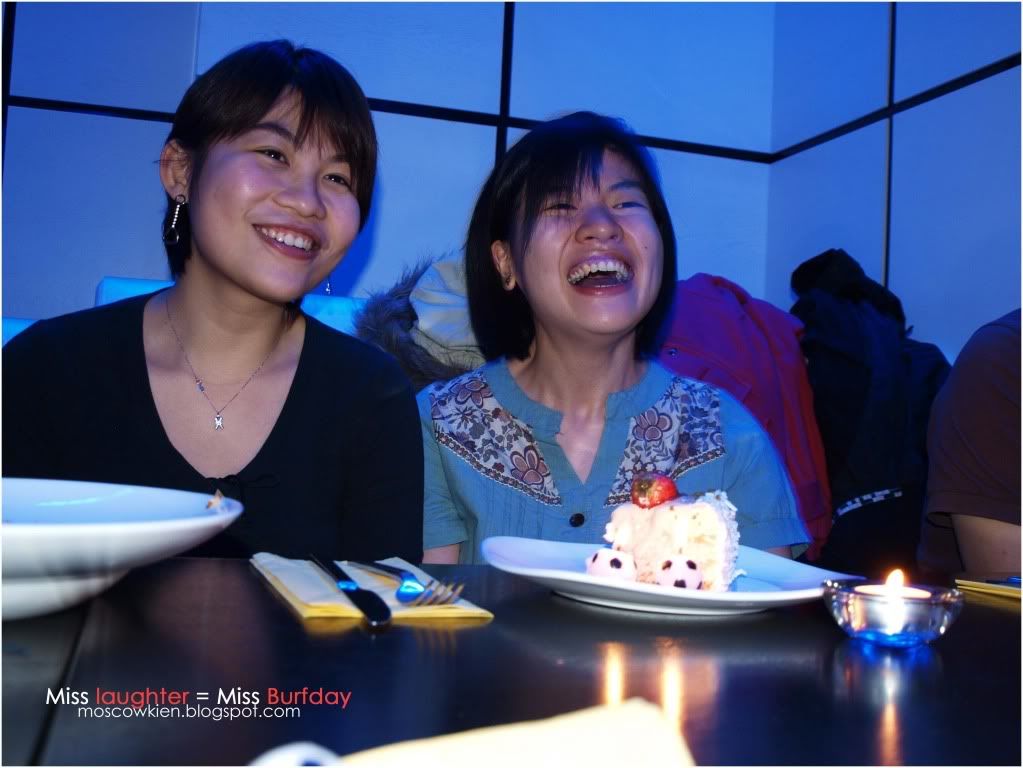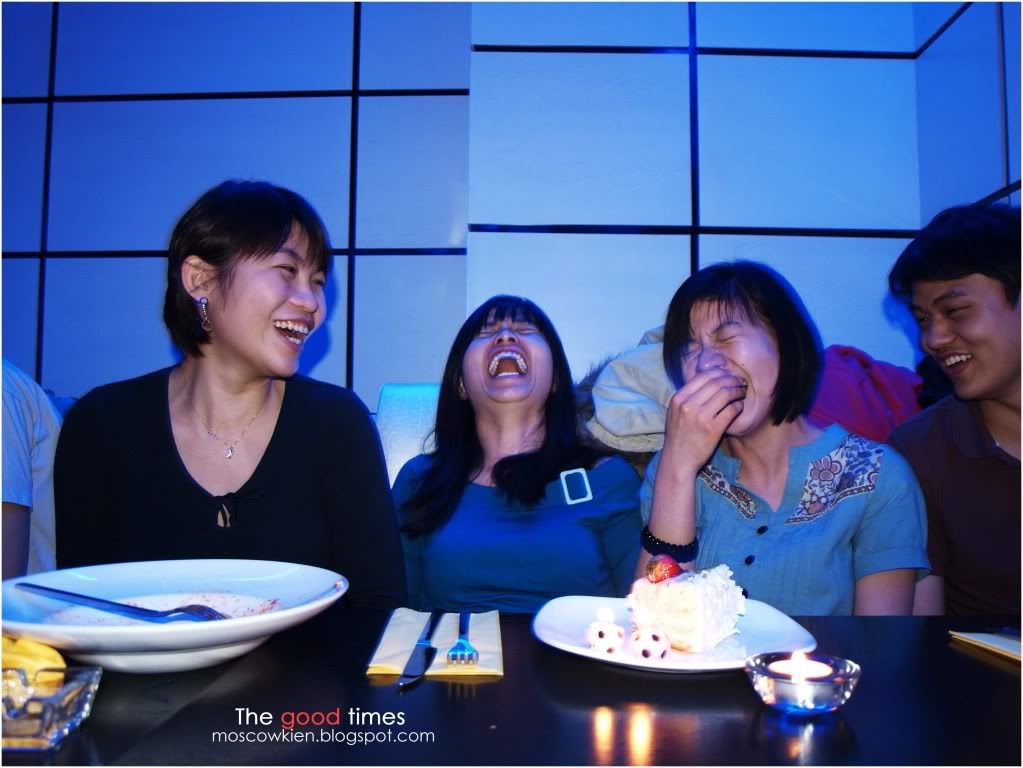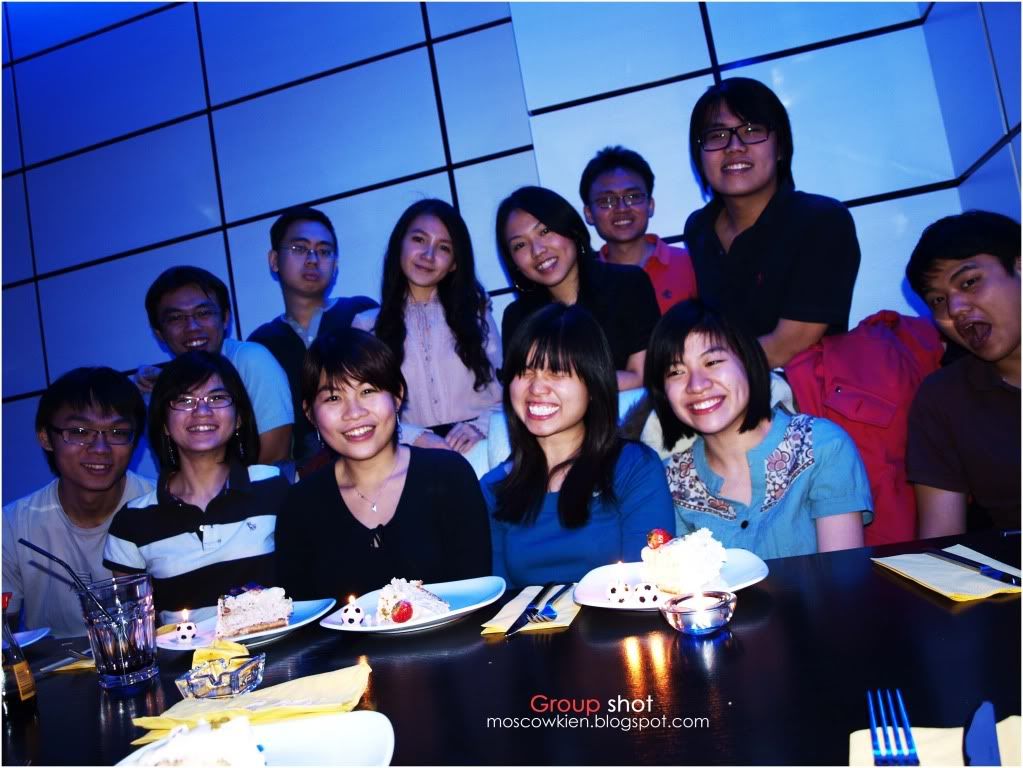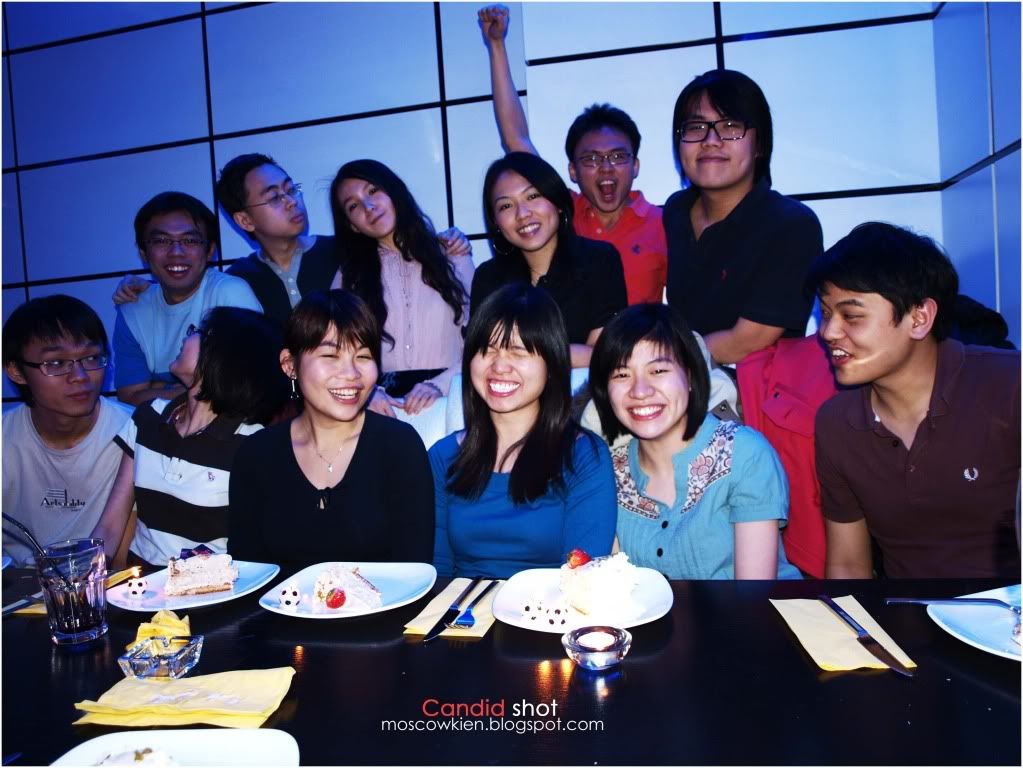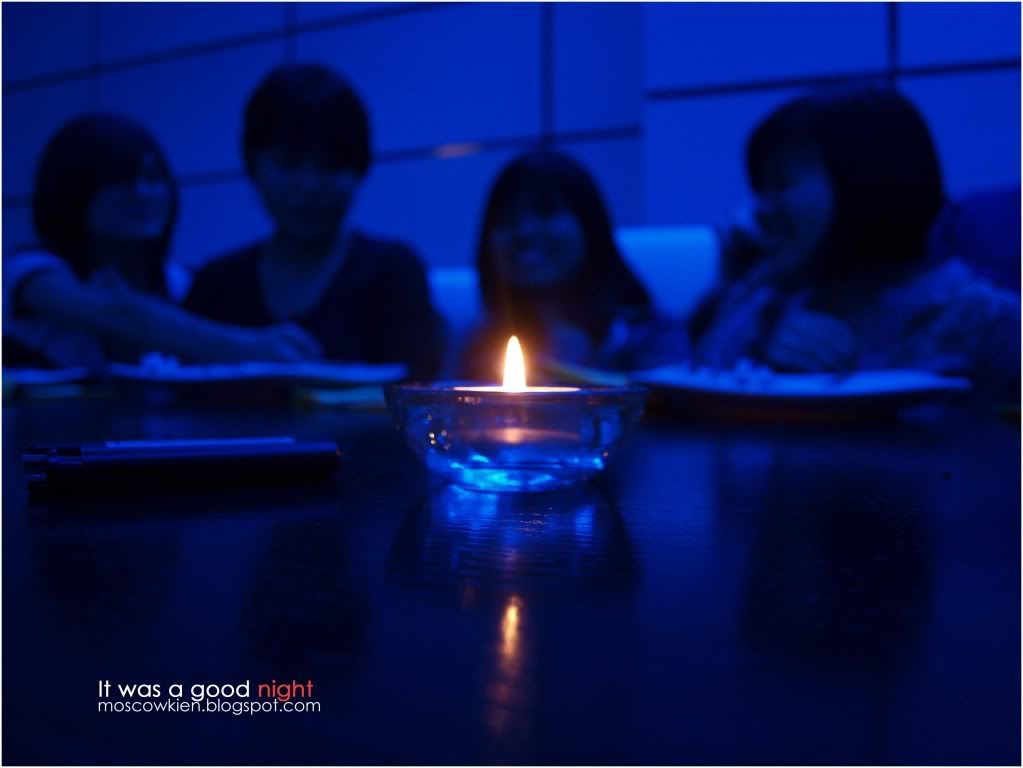 I thought the food was substandard.. and tad bit too expensive. But it was a good night no doubt with the usual companies and the blue cozy light that brought us together.
Happy belated birthday once again to the 2 burfday girls !!! Cheers to the night.
That's all folks.
Ps : what did u think about supersam's food at 1st ? thanks kinn for the group shots and the bokeh pic !