About 2 weeks ago we had tea time at (udonyasan) after class. It's a Japanese fast food restaurant that mainly deals with traditional noodles located at Arbat Street. It's just right opposite the other sushi restaurant Euroasia which i blogged b4. Click here for that post. So, apparently they are the first Japanese restaurant without sushi or sashimi.
Here's more info on their menus and pricing with English translation.
And here's some pic of us having our well deserved break.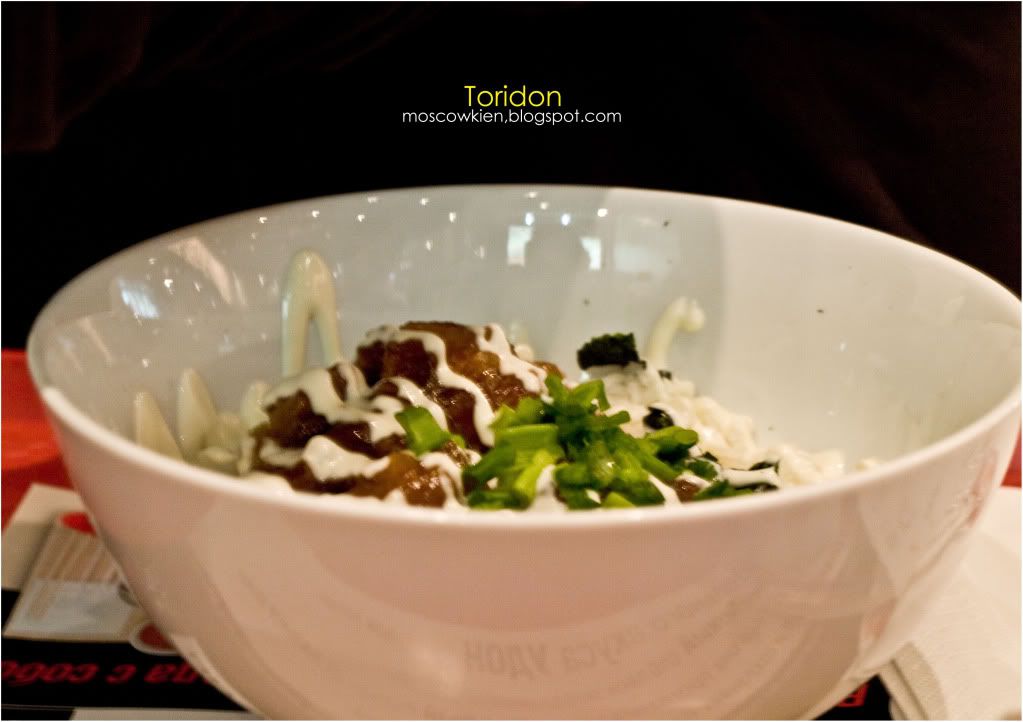 Udon with chicken and mayo.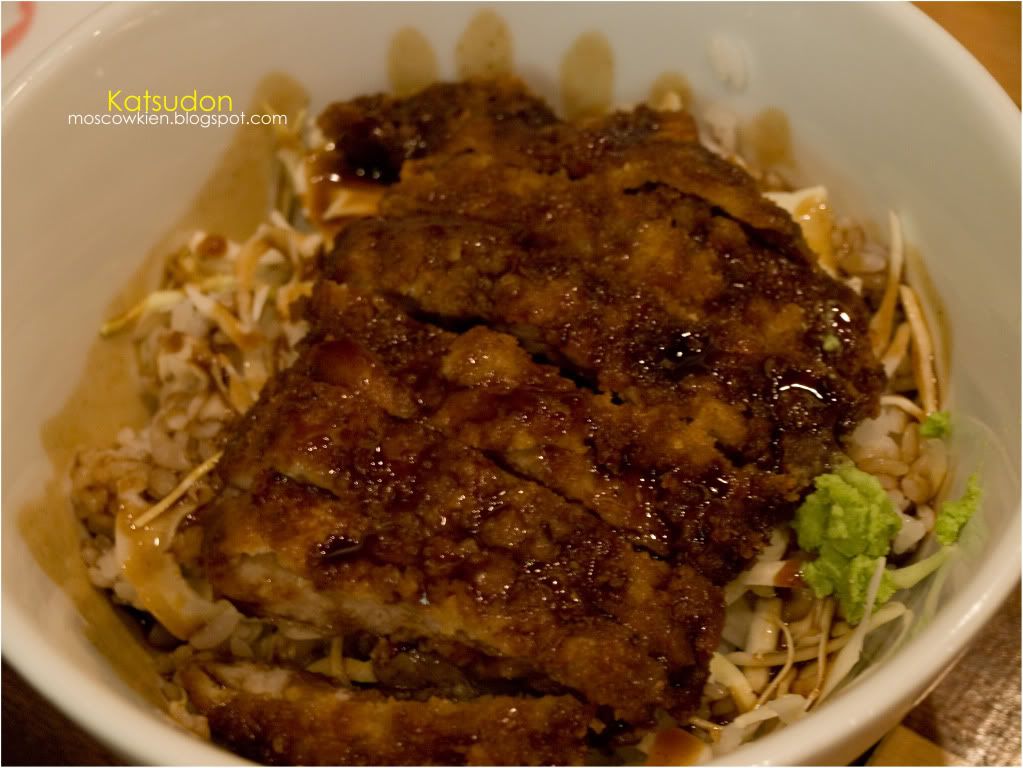 Udon with fried pork and wasabi. Naaise.
This is what i ordered. Basically its beef udon with some onion sprinkles. The soup is what I like best about it.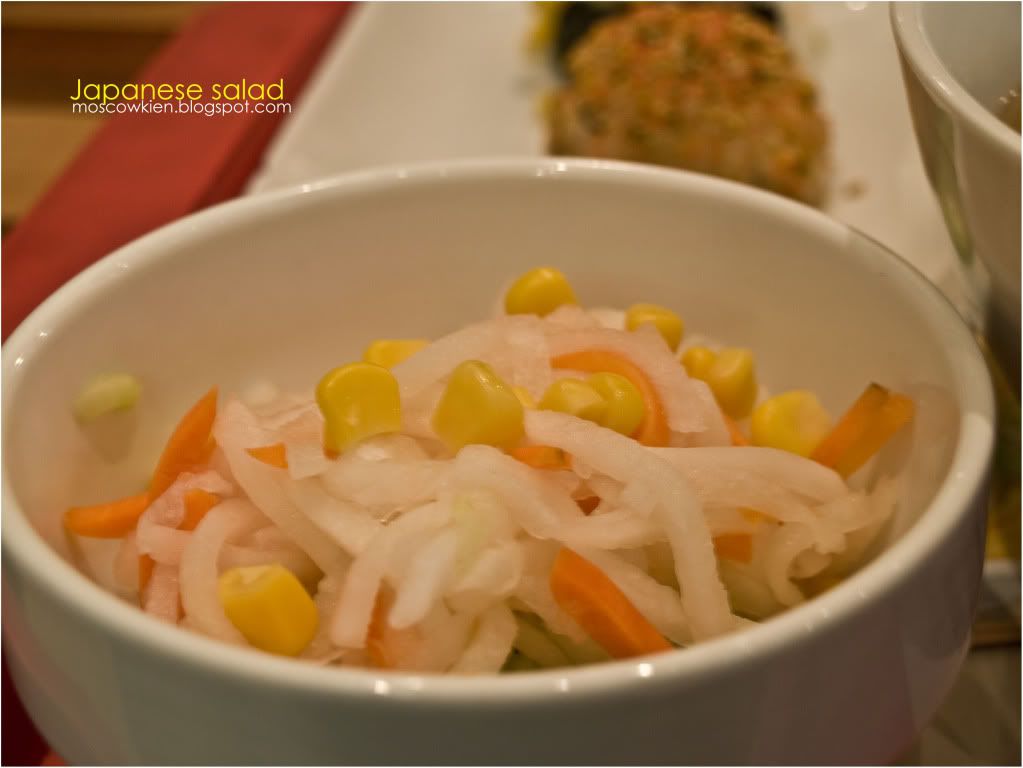 I ordered a 'kombi meal' which came with a Japanese salad and..
Onigiri.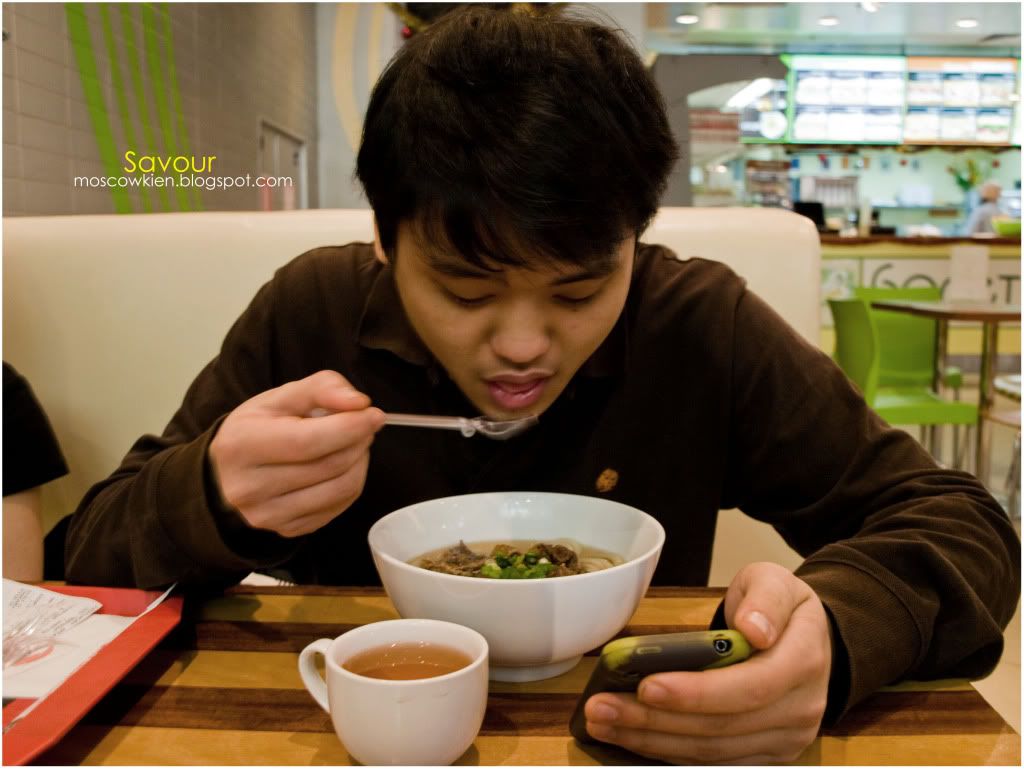 John savouring the soup half way typing away.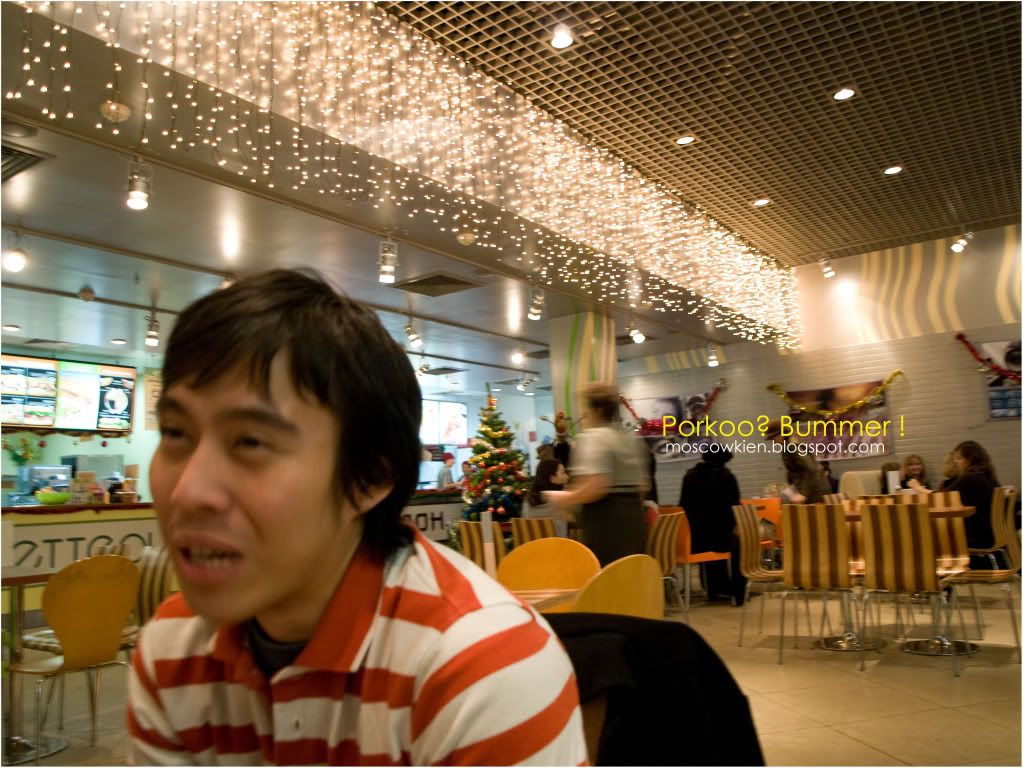 The highlight of the night was Raimie ordered something he shouldn't. A katsudon that contains porkoo! Of all noodles available he ordered the only udon with p*rk! lmao.
Apparently he asked for something with beef but maybe the counter lady heard him wrongly or just wanted to punk him.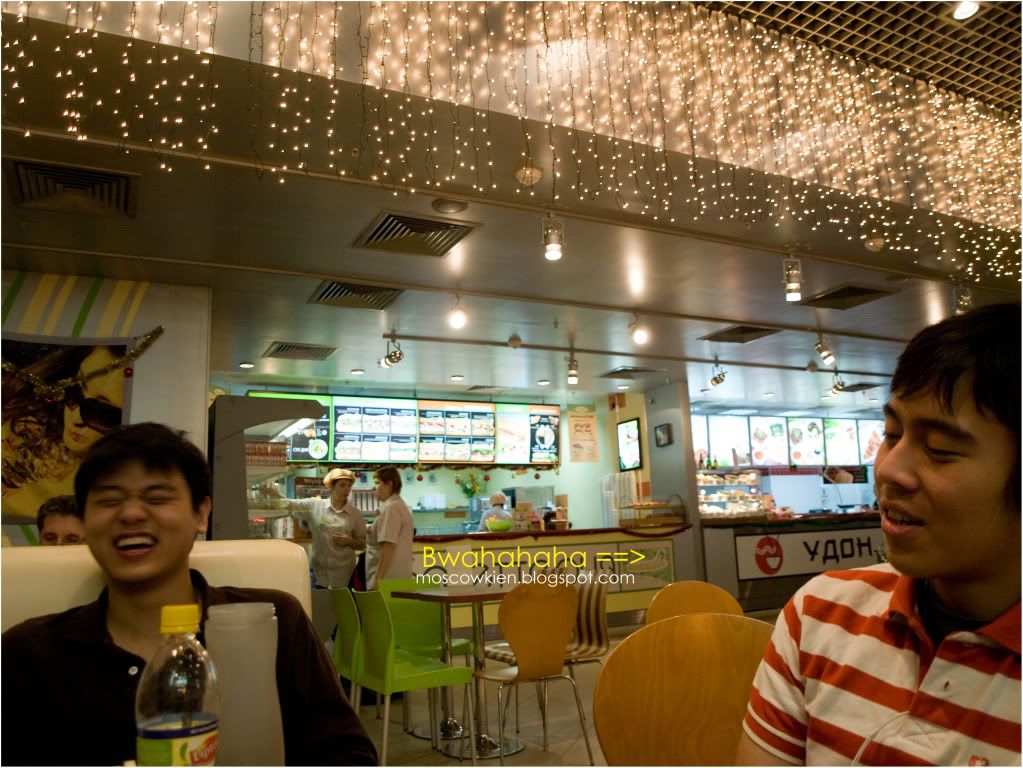 Burst of laughter.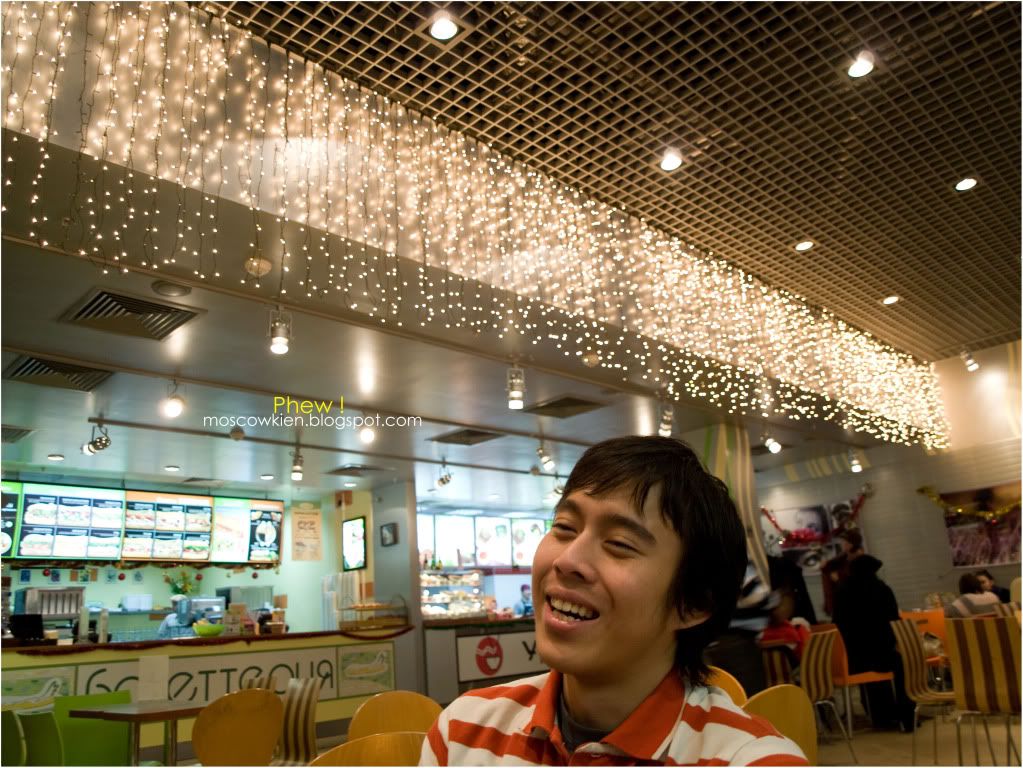 Eventually I ate it for him and paid him some more. Yeah he owes me.
Kinn ordered a Jap beer to top things up for him. Despite being super dry, it tasted good.
2 satisfied customers.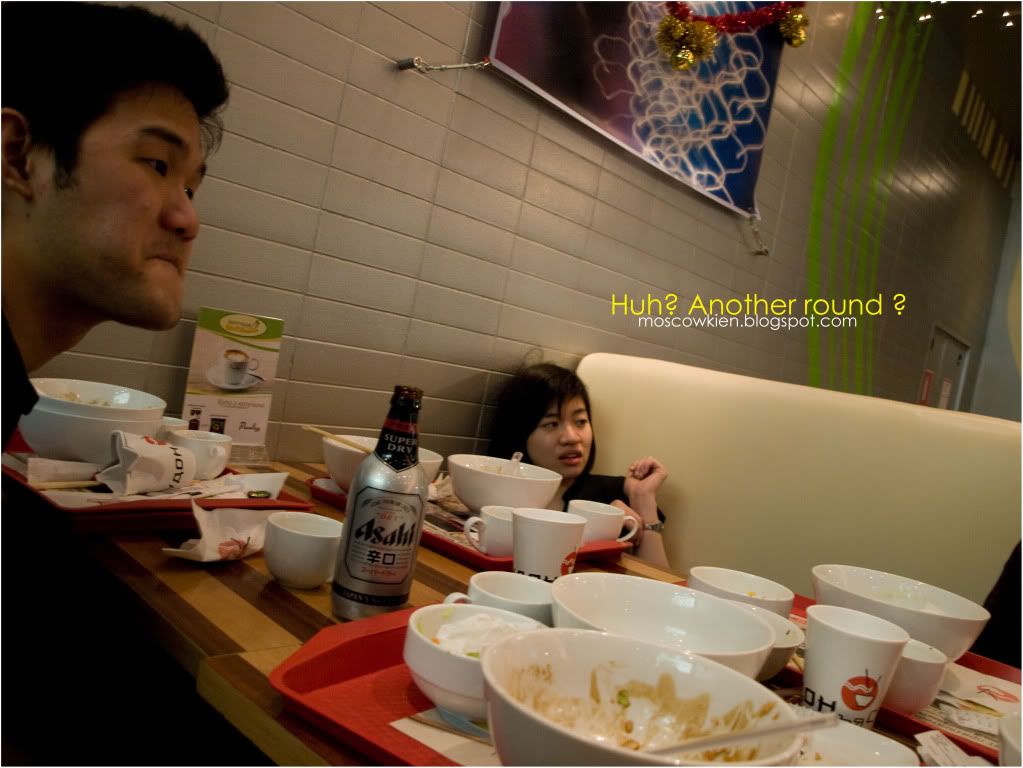 We were shocked when John suggested to go one more portion after each of us had 2 rounds already. Just look at the picture, 2 bowls each.
In the end, we didn't do 3rd round although we'd love to. Gotta watch the burning holes in our pocket. All in all, not too bad for the food and the price. I'd rate it 7/10.