One noon after doing our passport visa thing in KL, our (John Thong and I) spontaneous impulse fired through our nerves.. telling us to just.. simply go fishing!
This is my 1st ever fishing spot, 'Kelana Laguna'. It's situated opposite Giant of Kelana and sits right behind the Shell station.
Kinda like the place except for the lack of any catch.
My 1st ever fishing rod! Sweeeeeet.. Bought it at cash converters for only rm25! It is a bargain for a beginner noob like me.
This is the basic of all basic accessories for fishing. Swivels, hook and weights.
The 1st one was the bait we bought at this place.. which was quite useless. It's actually chicken feet mix.. but i guess they didn't do it well.. or we're just noobs.
The 2nd one's Gardenia bread. We read in the forum that pachus love this. So we gave it a try.
IT was better than the 1st. They love the bread more than the odd looking chicken feet mix.
This is John Thong in action.
This is where I kept my focus on. A tilt at the tip and I gotta pull it up as hard as I can like there's no tmr!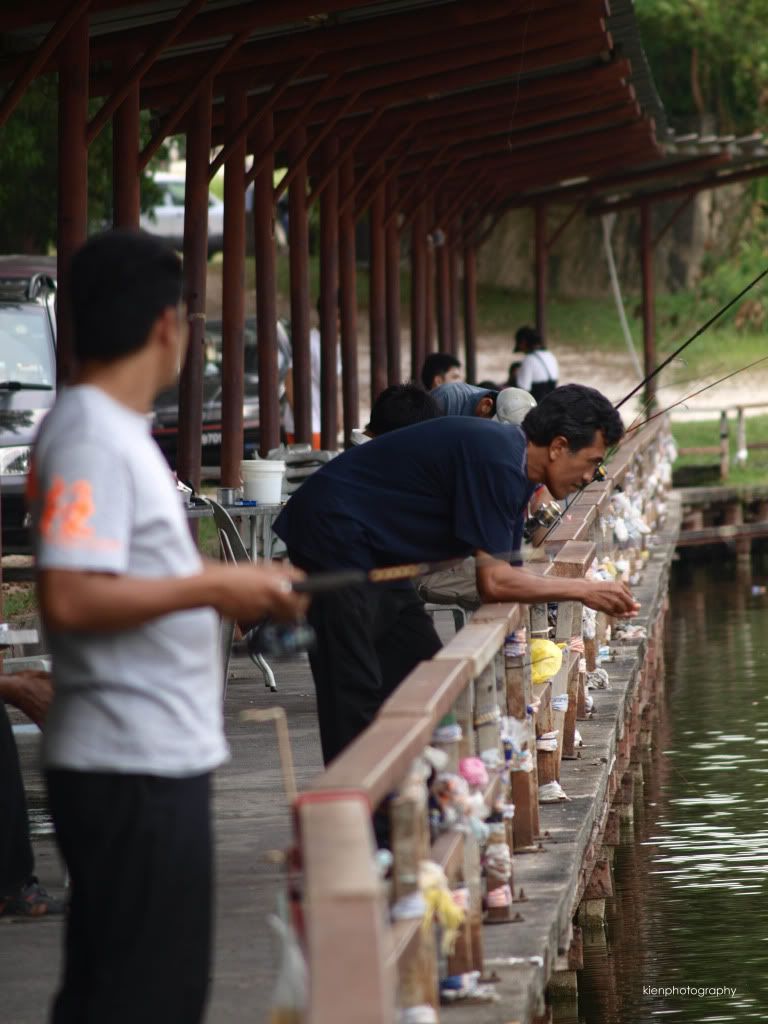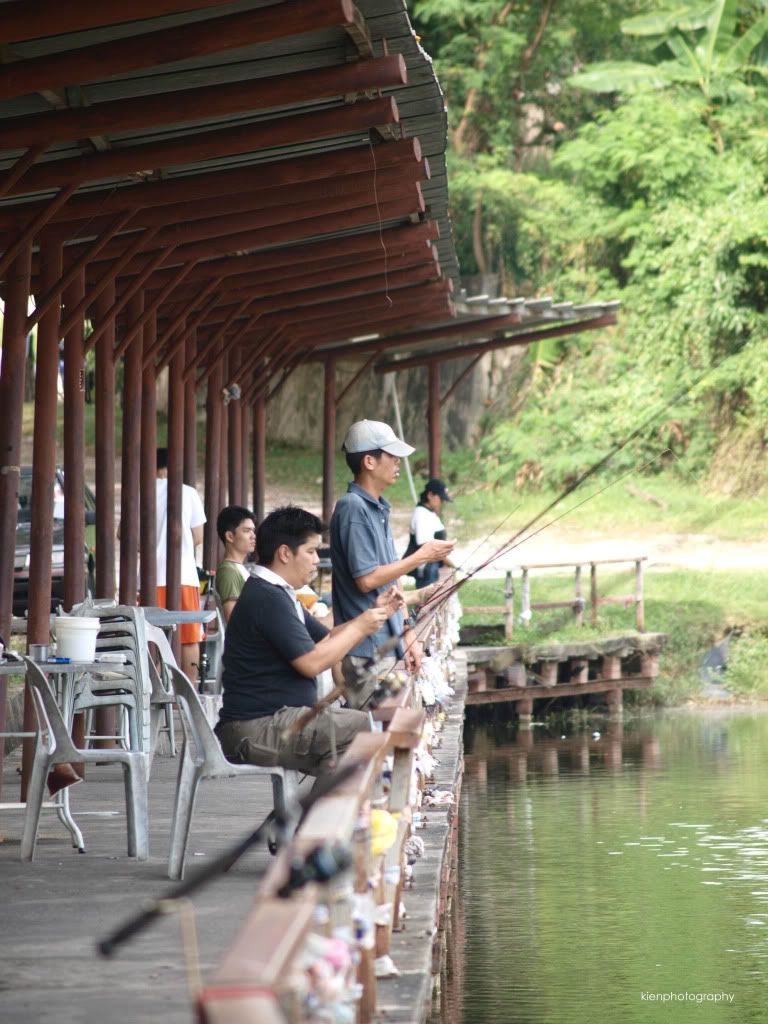 After 2 solid hours, only these 2 chinese guys had 2 catch each. One a pachu and the other not sure what its called.. Rahu maybe.
Some random motorbiker.
JT waiting patiently for the bite.
Fishing sounds easy.. but its not.. at least not to me.. learning how to tie the knots was a pain..braving myself to hold worms and put them on baits was terrifying.. even casting the bait was quite a challenge not to cast it on the ceiling or hooking anyone's eyeball (ouch).. and of course.. most of all .. the patience in waiting for the fish taiko to bite. But its all worth it i tell ya when there's a catch!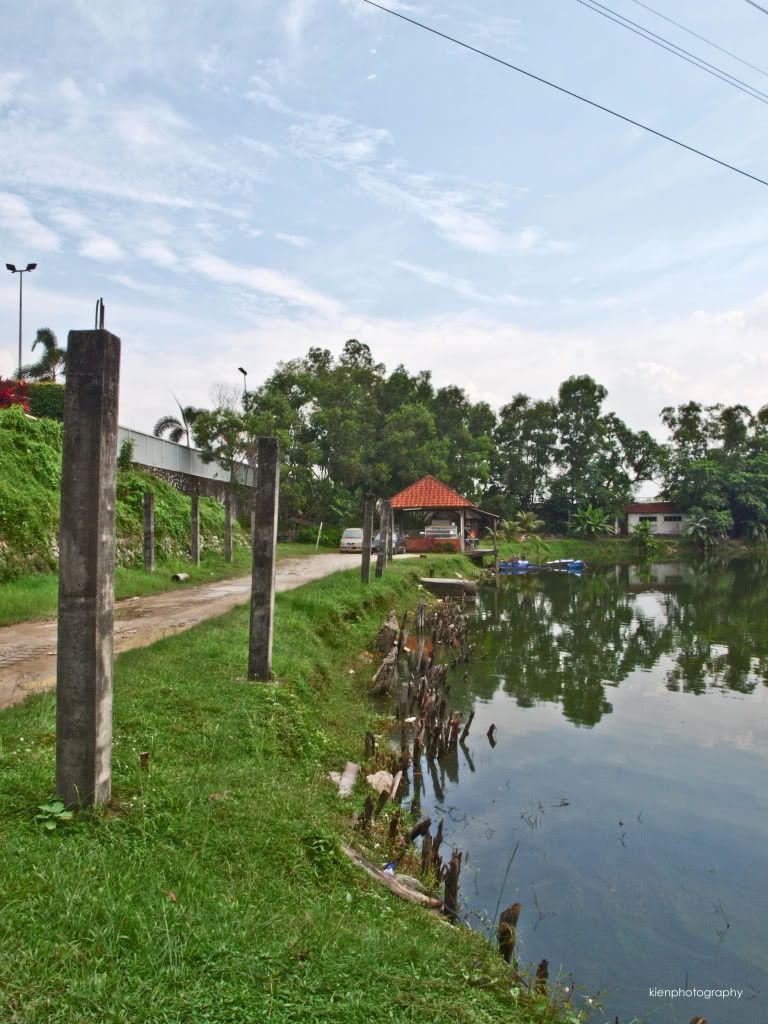 By the way, this place only charge 6 bux for half a day! It's the cheapest I've heard so far around PJ.. but the bite is just too little. I wouldn't come back here unless other places are closed for some reason.
Til then, stay tuned for my 1st successful catch of lampang! lol