Just like every year, dad would invite all the relatives for a family reunion dinner. Usually only the one's staying closer to KL can make it. It's a pity I still couldn't meet up with some over at Klang, JB, and Sing. but nonetheless it was a great reunion. As always, the venue is Restaurant Hokkaido. A distance relative of mine operates it. It's located at Jln Lumut, behind Jln Pahang.. right opposite Hotel Vistana.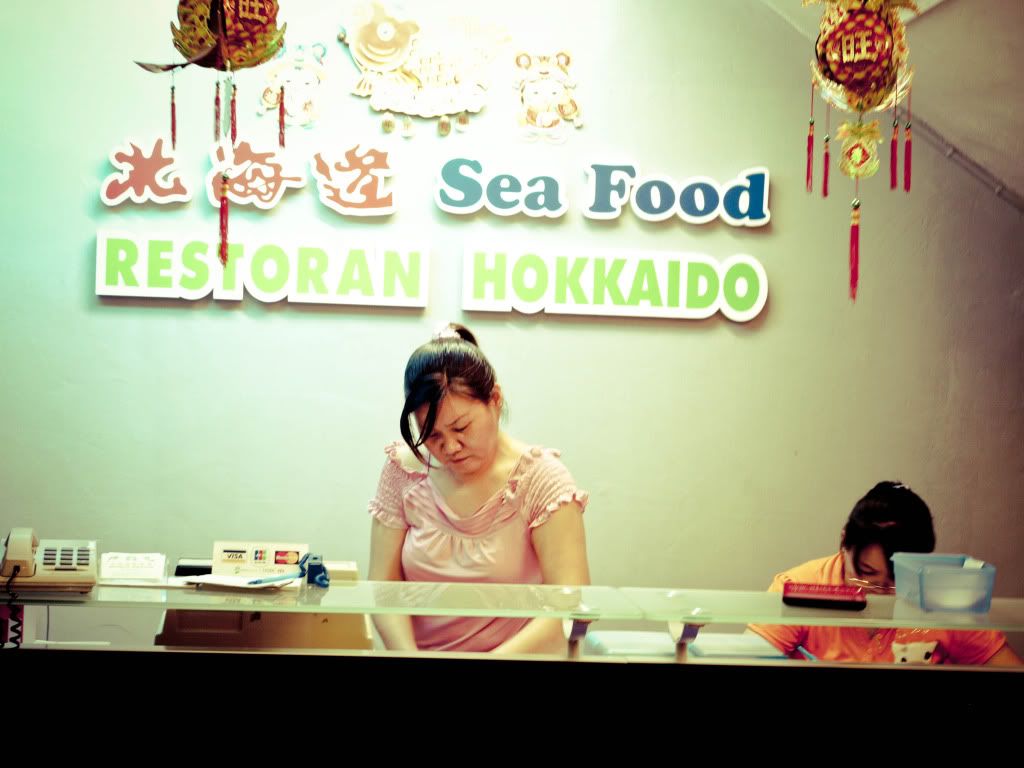 And of course, every reunion dinner starts with Yee Sang.
'Lou Yee Sang'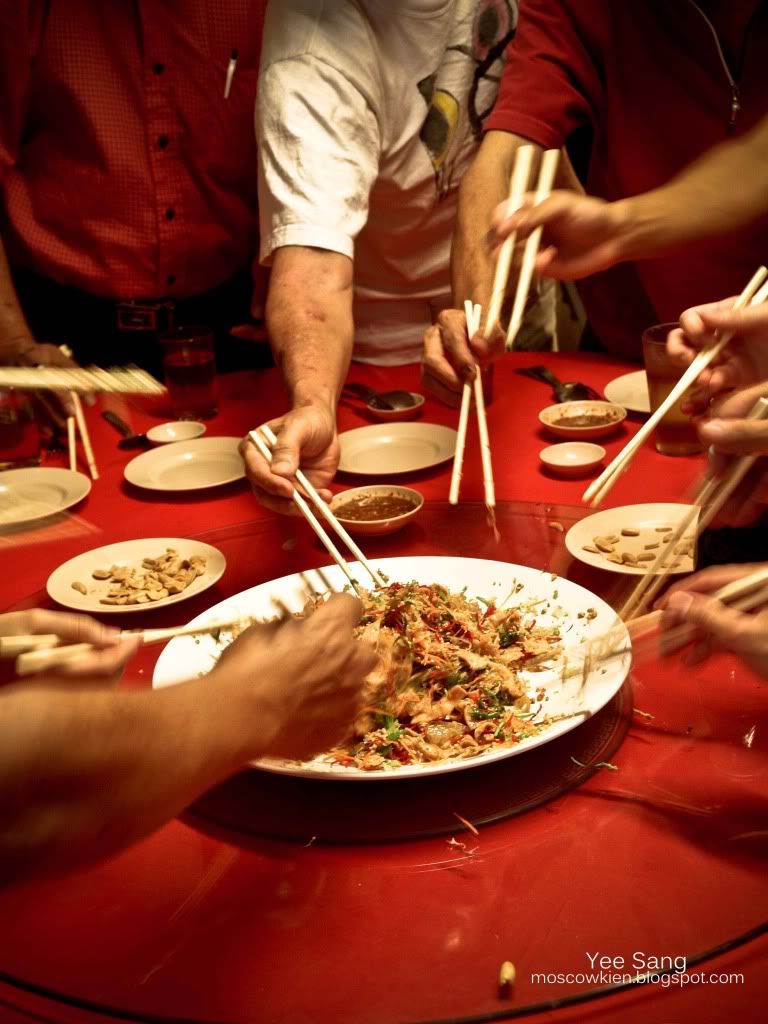 Yee Sang = 鱼生 which means raw fish.. but it sounds like 于生which means increase in abundance! Therefore, yee sang is considered a symbol of abundance, prosperity and vigor.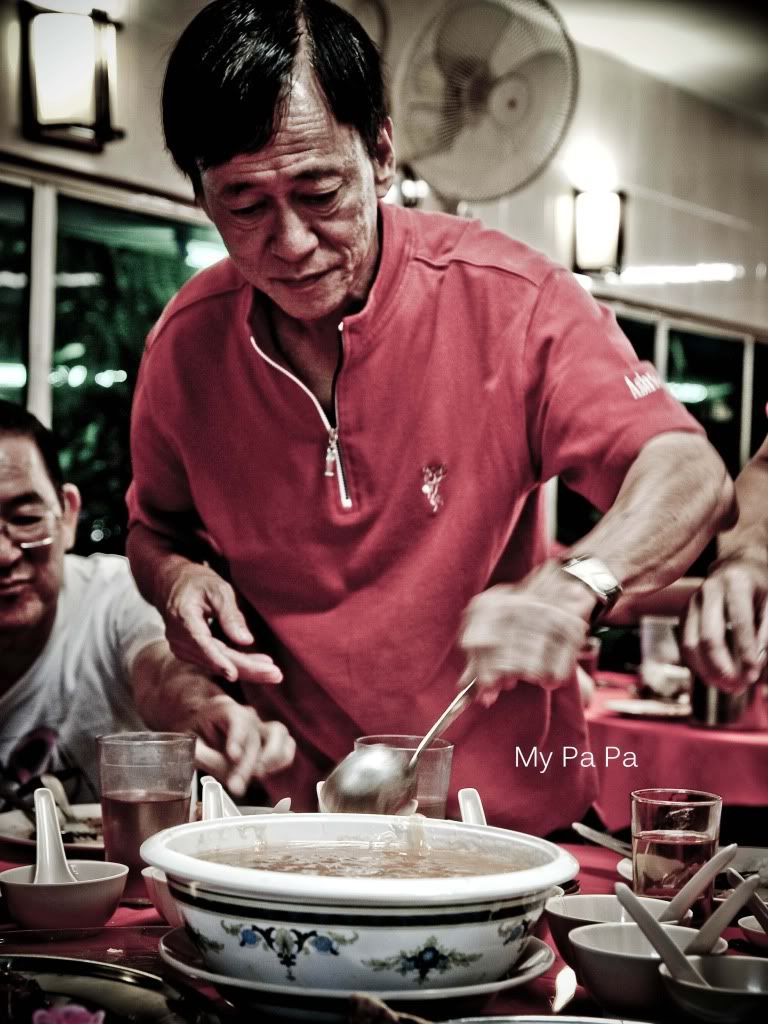 Dad serving shark fin soup.
Some of the food that we ate. Except for d last one if u haven't noticed. There was more but i was too busy eating I didn't bother shooting.
Fresh seafood. Notice the little shark in the middle. Yup we had that too.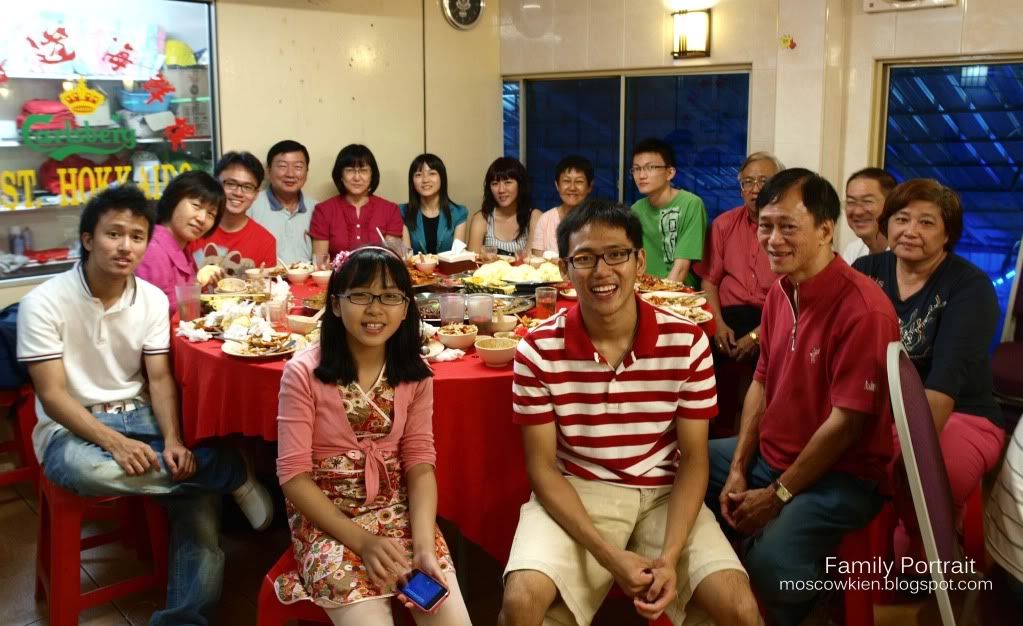 Reunion portrait.

People from all races eats here. Pork is not served here. Pretty much 1Malaysia concept.
Love reunions.