On Saturday, Remy and I decided to give Ikea a visit. It's been a while since we've been there.. and Remy needed some new furniture for his new room. So off we went.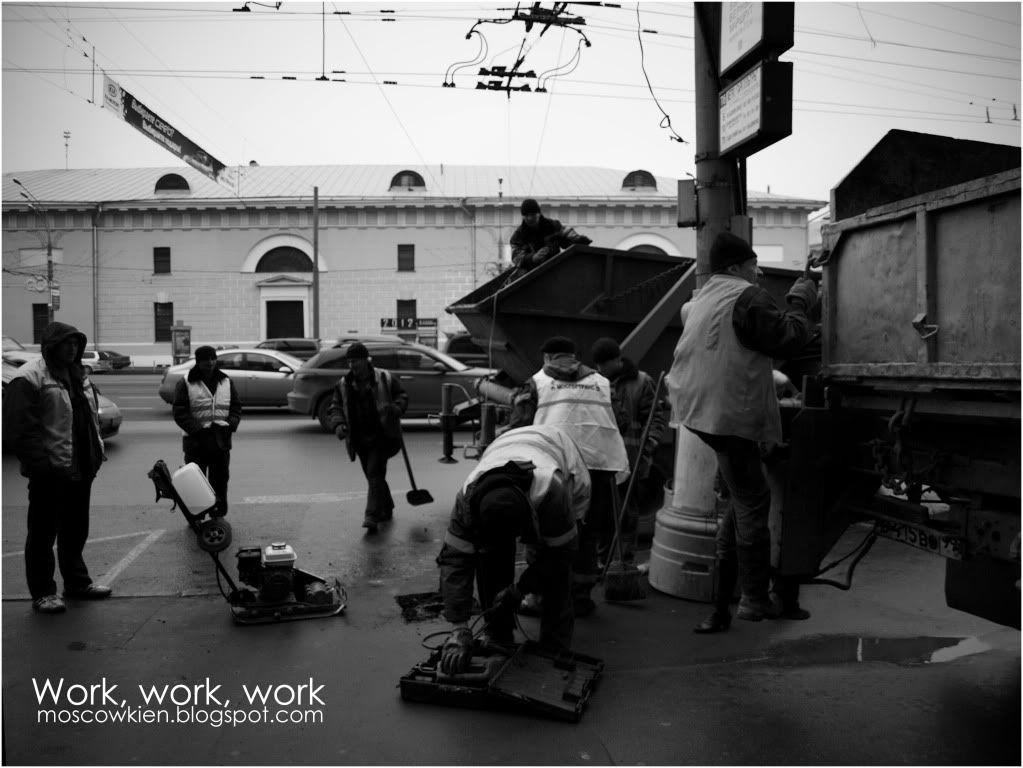 On the way to the metro, i managed to make a shot of this.
It sucks to work on Saturdays.. I just had replacement class in the morning due to classes that I missed for some good reason. Had to wake up at 8 something on a Saturday! I mean who works on Saturdays? Besides the professor that came for my replacement class, my dad, my uncles and almost everyone else..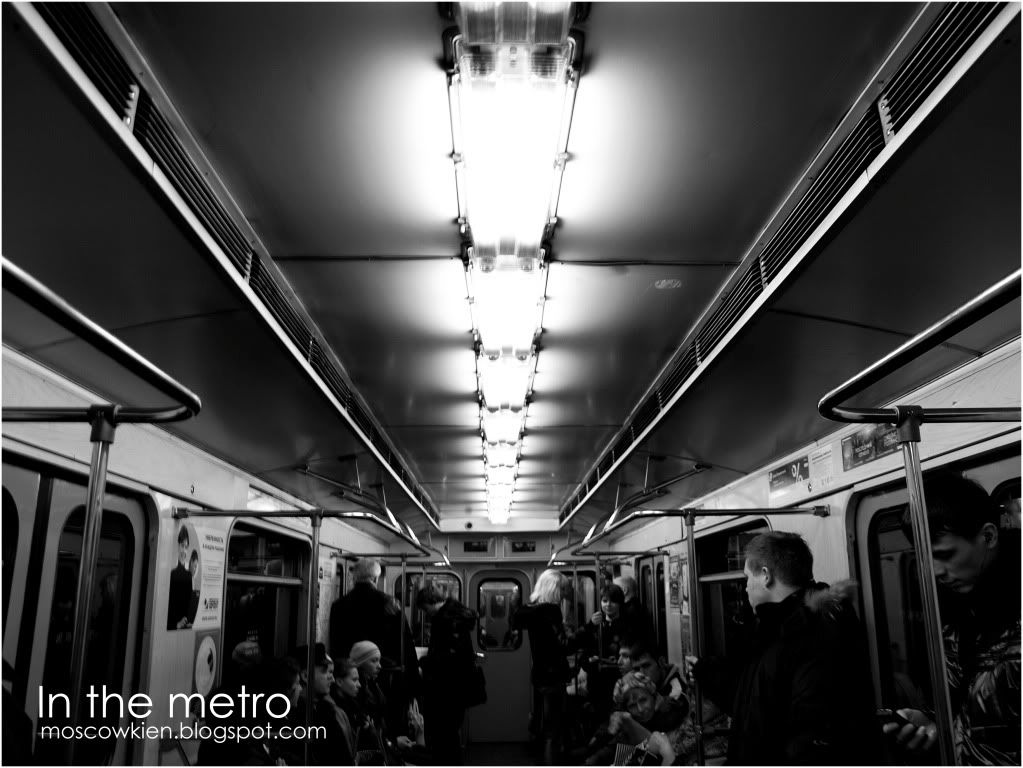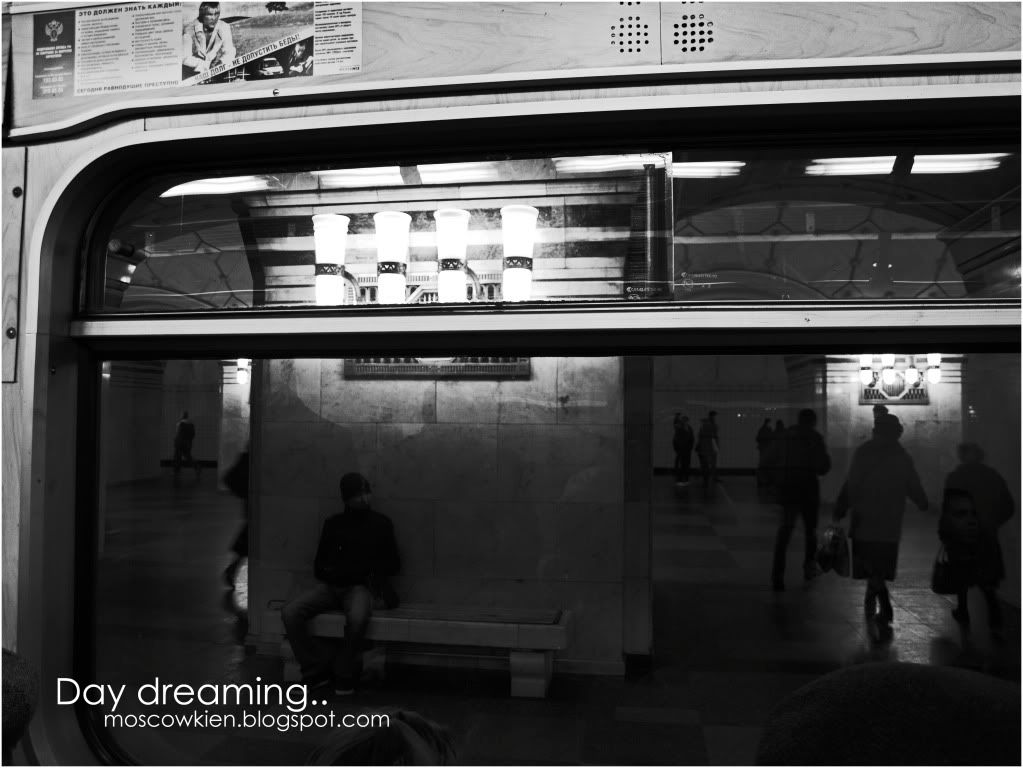 So we took our usual mode of transport to
a
destination to reach
the
destination.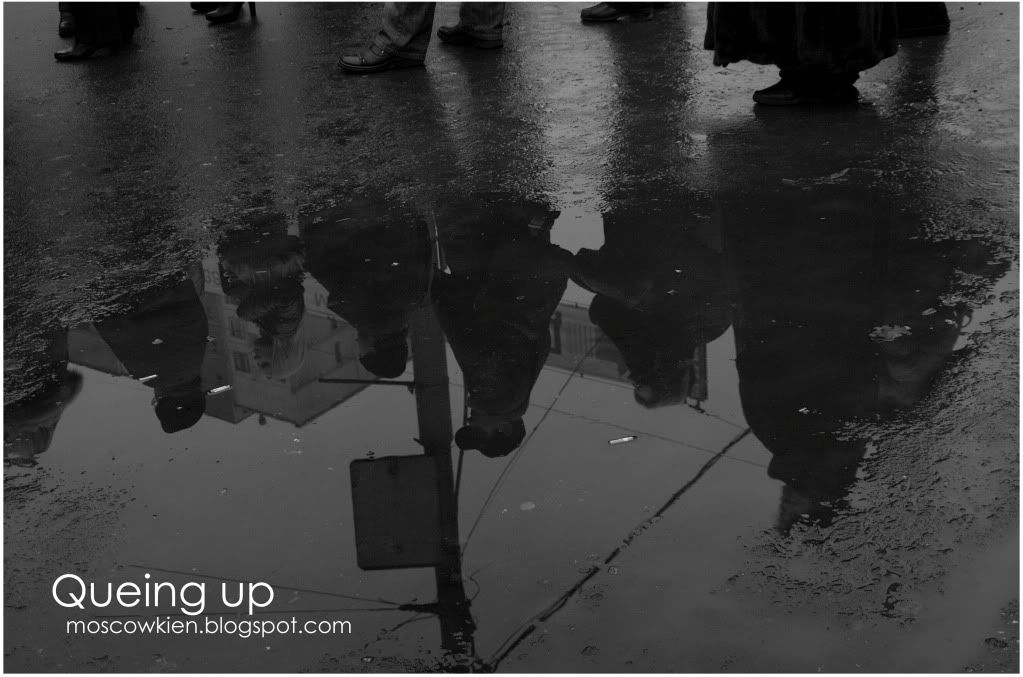 After the metro, we had to take a 'marshoot' (a sort of taxi-van) to Ikea.
There was a line when we reached, so we queued.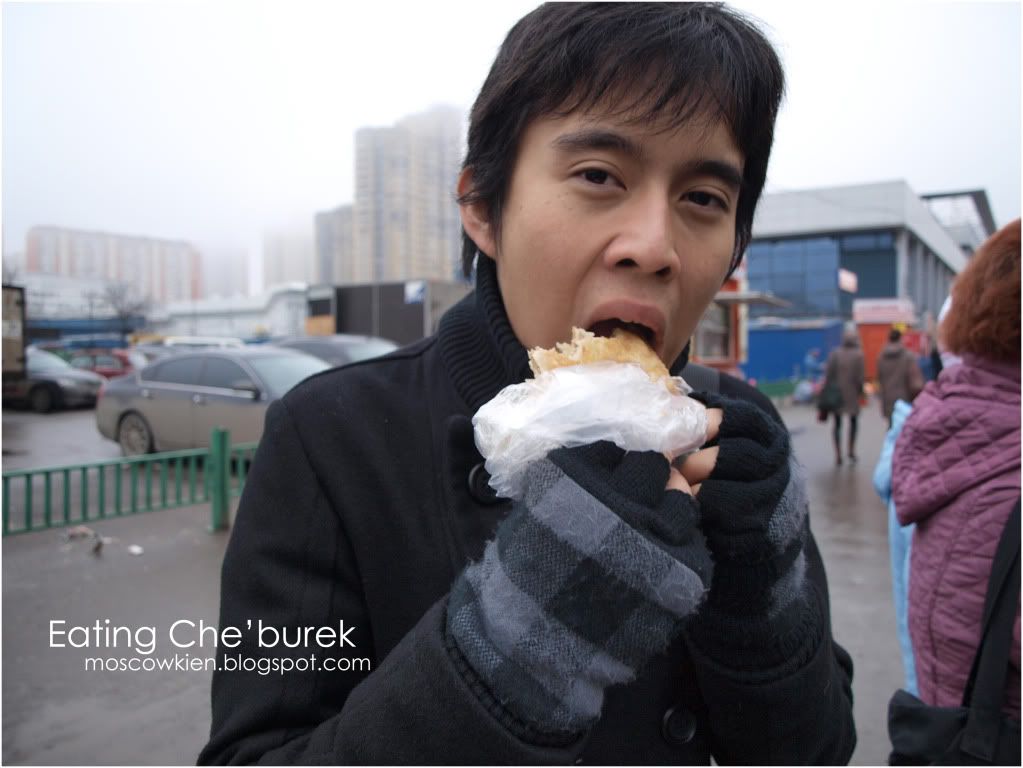 Remy was hungry, so he bought a cheburek to fill up. Cheburek is a Georgian dish (I think), which is basically deep fried dough that's stuffed with mutton or beef with mash potatoes, cheese or mushrooms.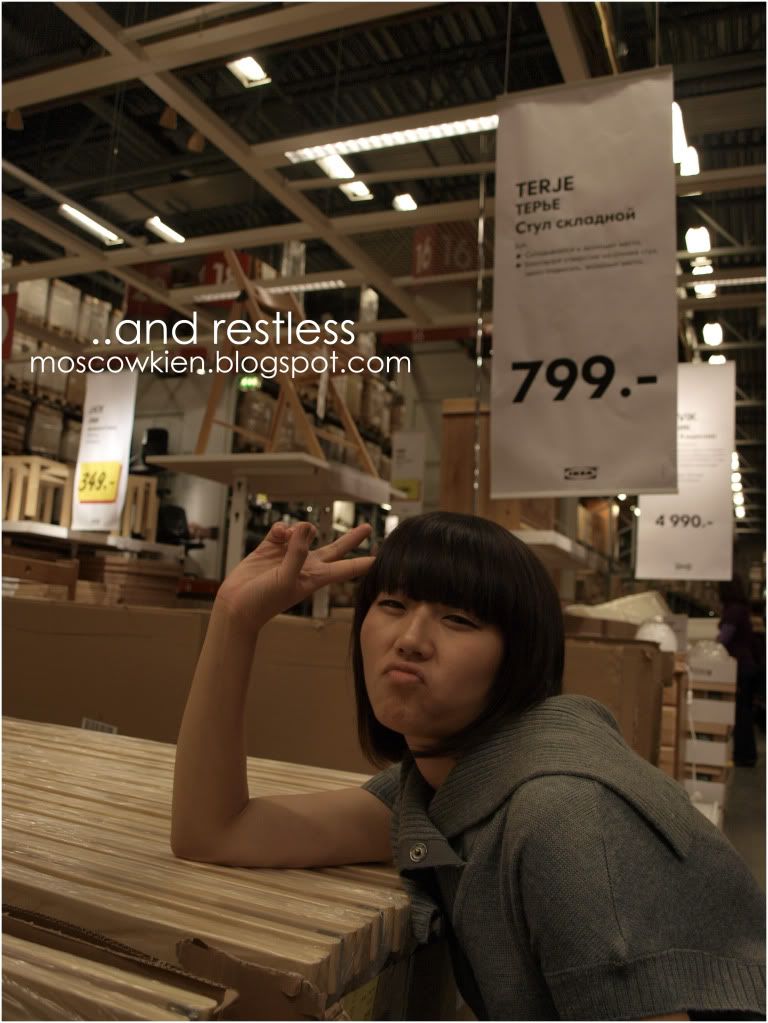 After buying my stuffs, Qing and I had to wait for Remy to be done with his shopping. Qing was feeling tired and bored after awhile so she became restless lol. Shopping in Ikea always is a big ordeal.
We had a meal in this nice lookin canteen-like Ikea cafe or sumthin. Most Malaysian students would have been here b4 countless of times. Could have taken a better shot of the canteen but I was tooo hungry.
So I ate. The cute lookin ziraffe is Dou dou's (my pet dog) new toy !
We all love eating. It brings back the good creation call - 'smile'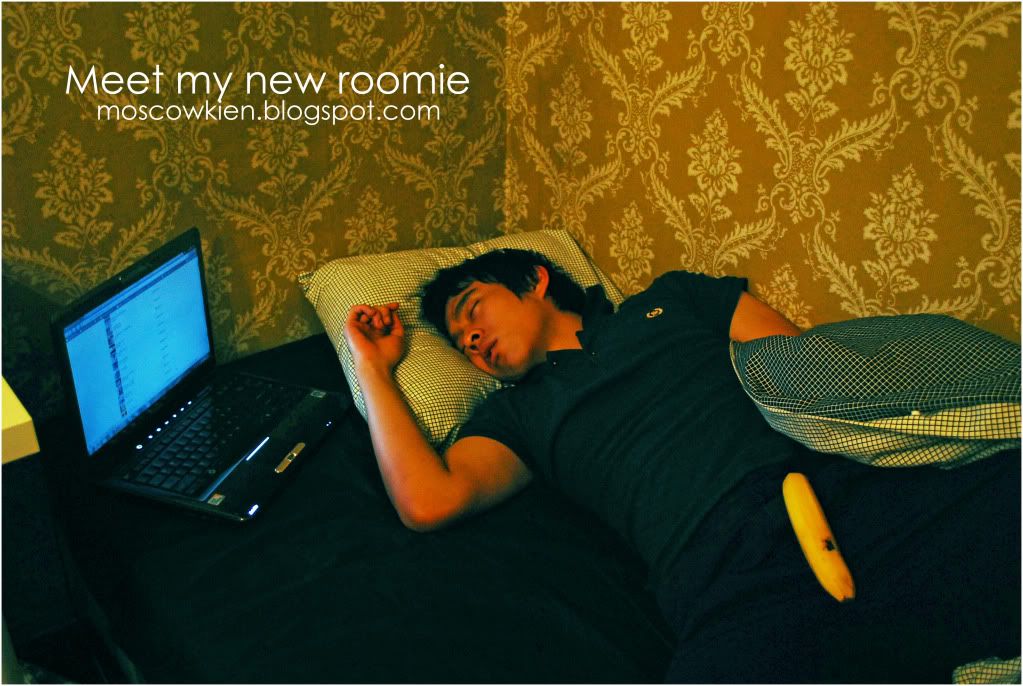 By the way, Remy's my new room mate. Cheers roomie !
Ps : My oly e-520 was out of batt, so I took his nikon D60 to take this. *The banana was not my idea.