It was approx 36 degrees that day. We decided to have BBQ. Location was a lake 5 mins walk from my place.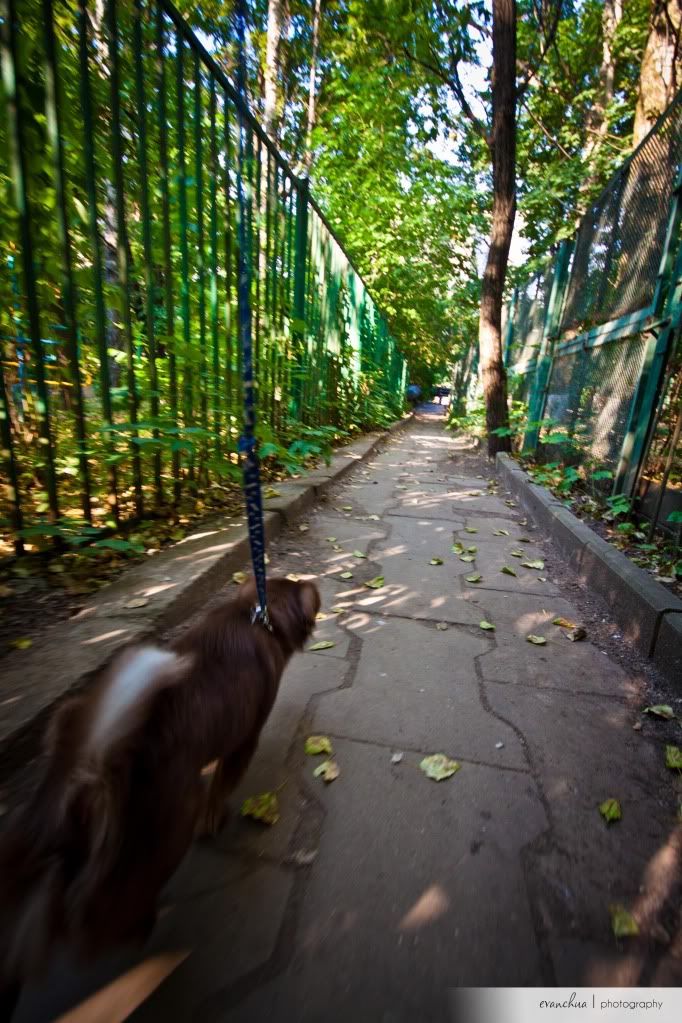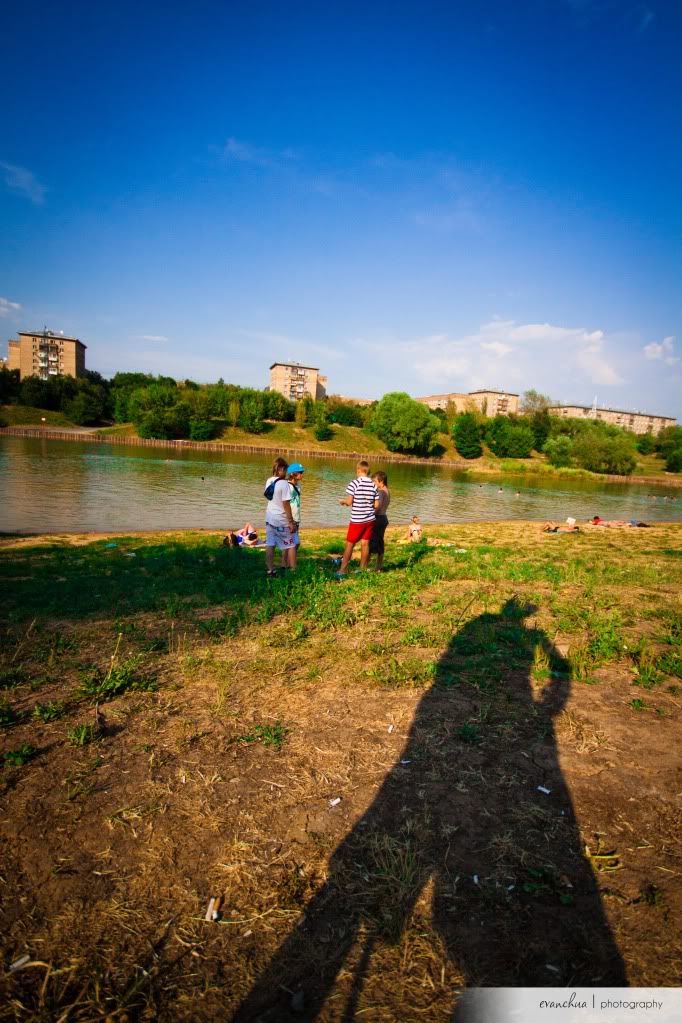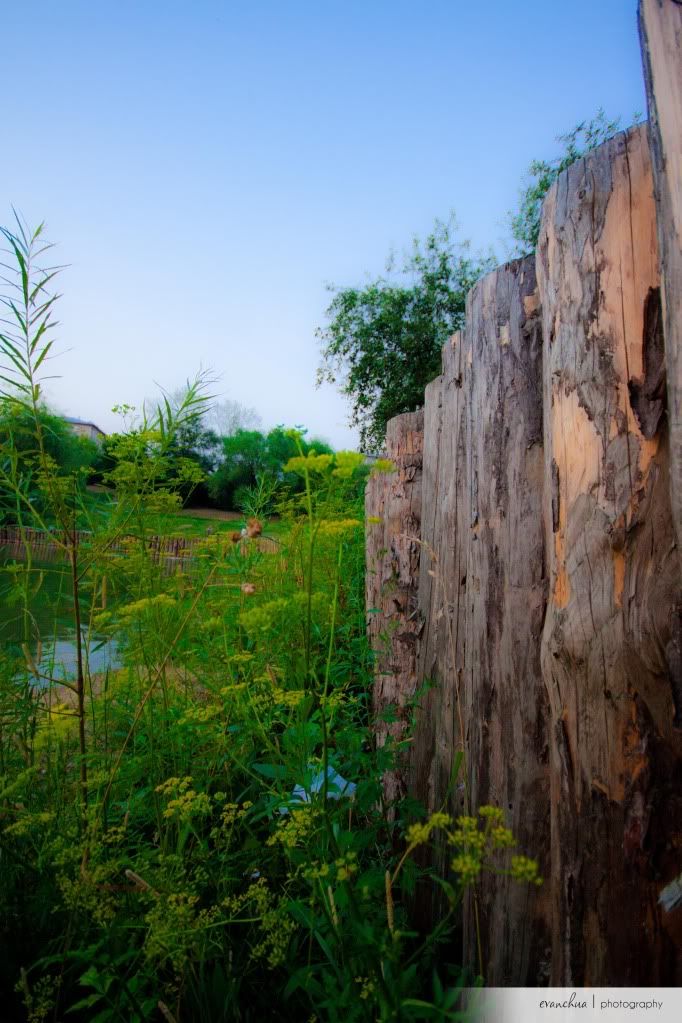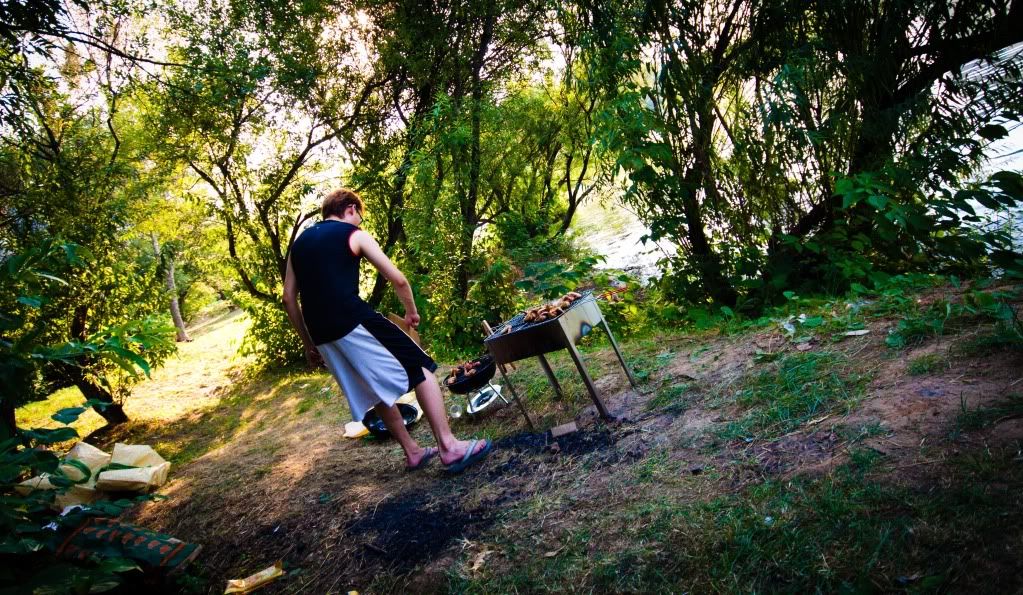 Raj and I decided to go early to book a good spot. While everyone's on their way, we started the 1st pit by ourselves.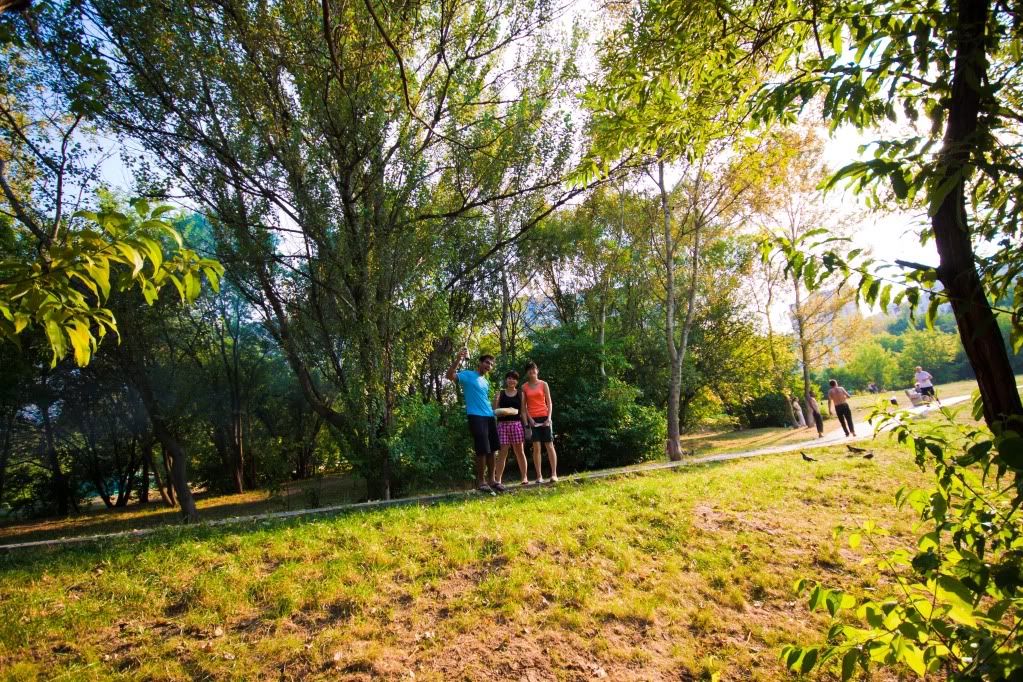 After an hour or so, 13 of us were present. Including Doudou.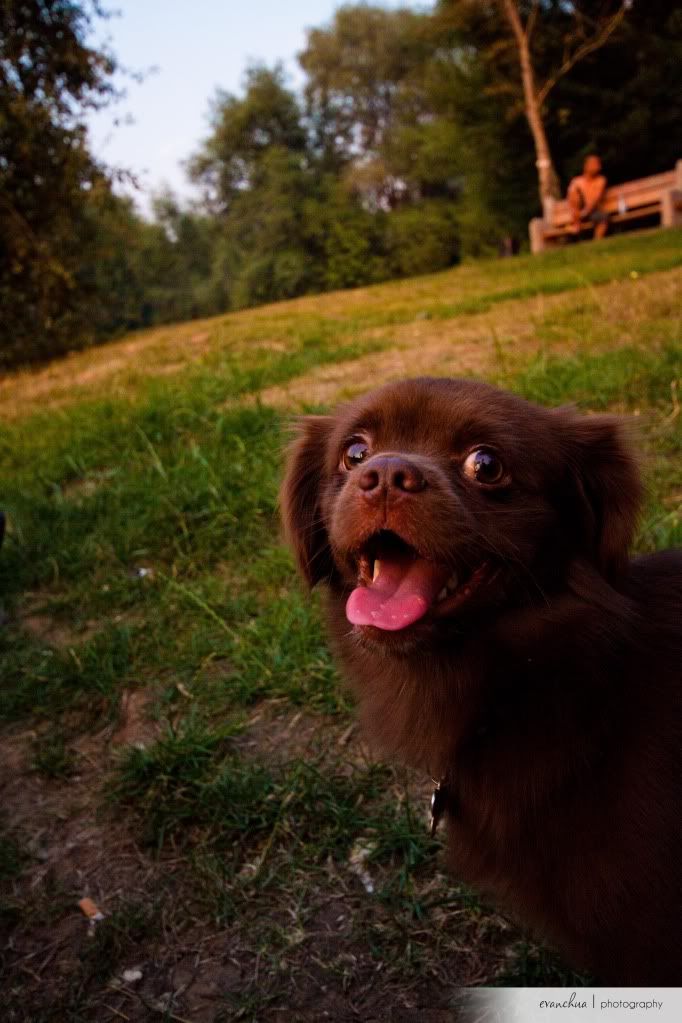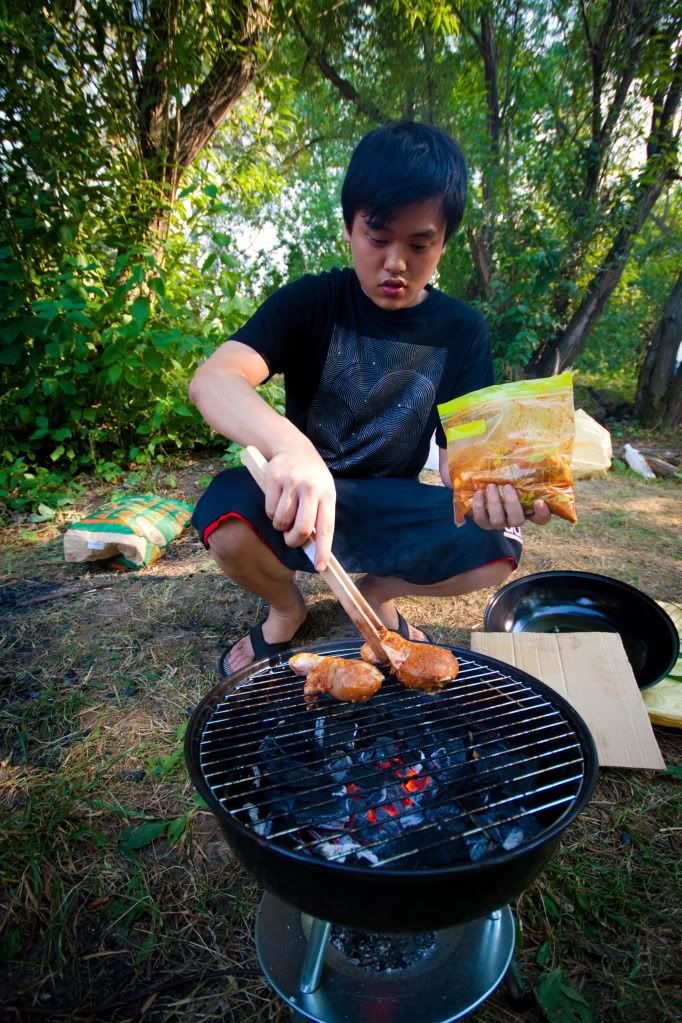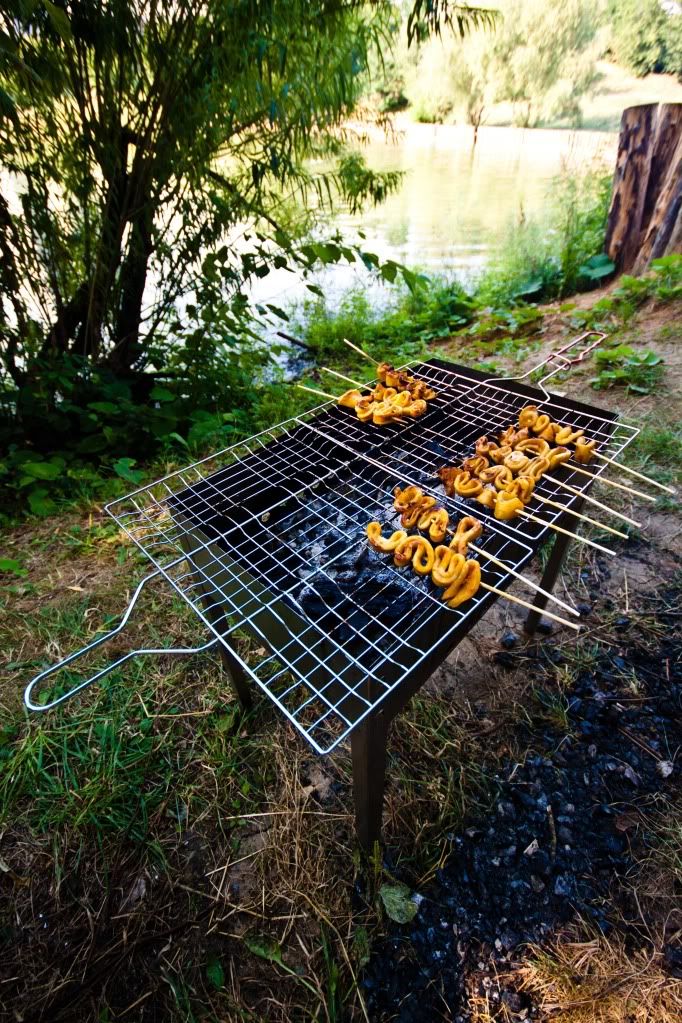 Bbq squid.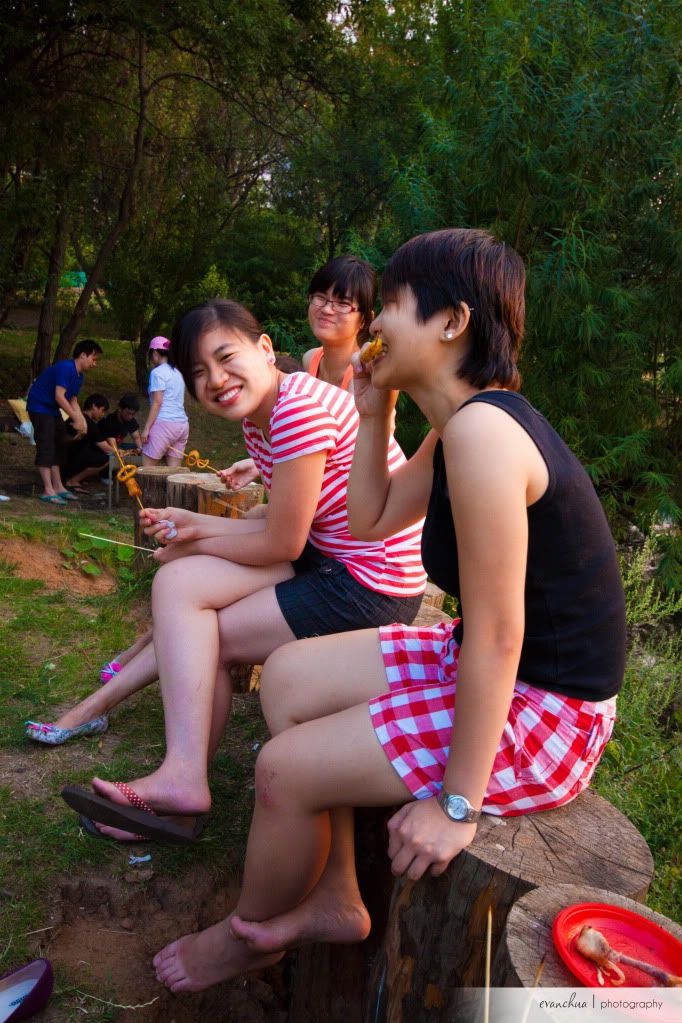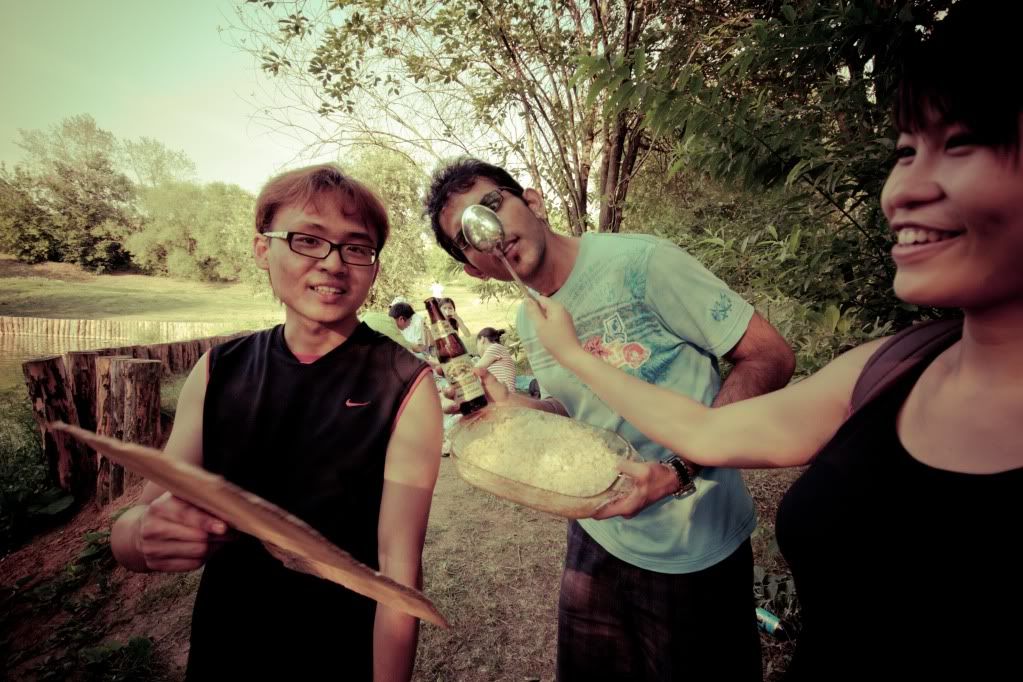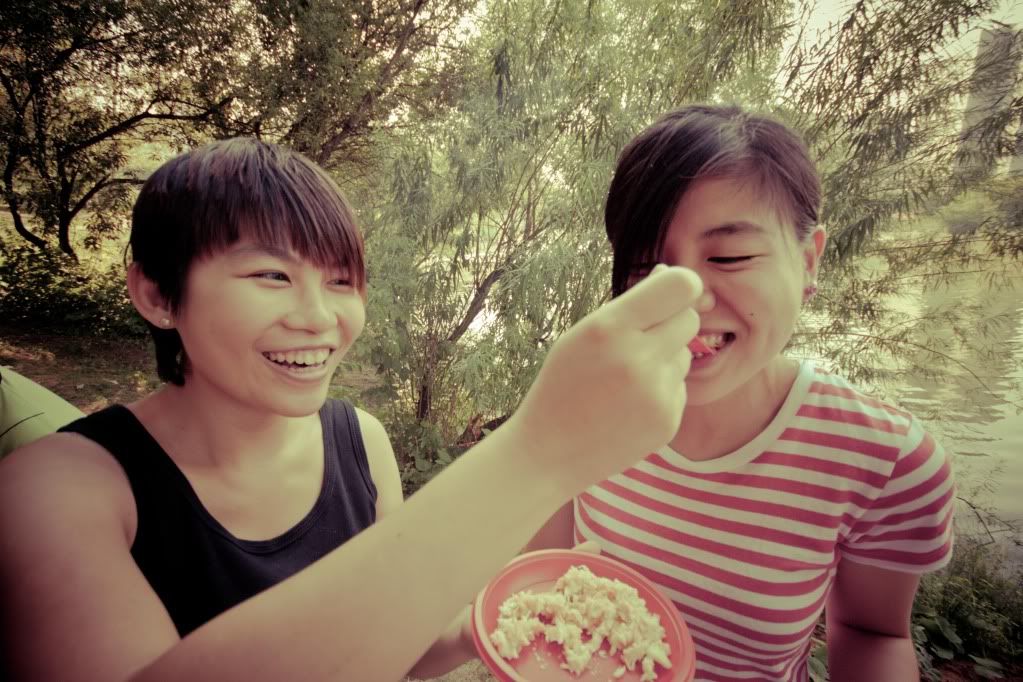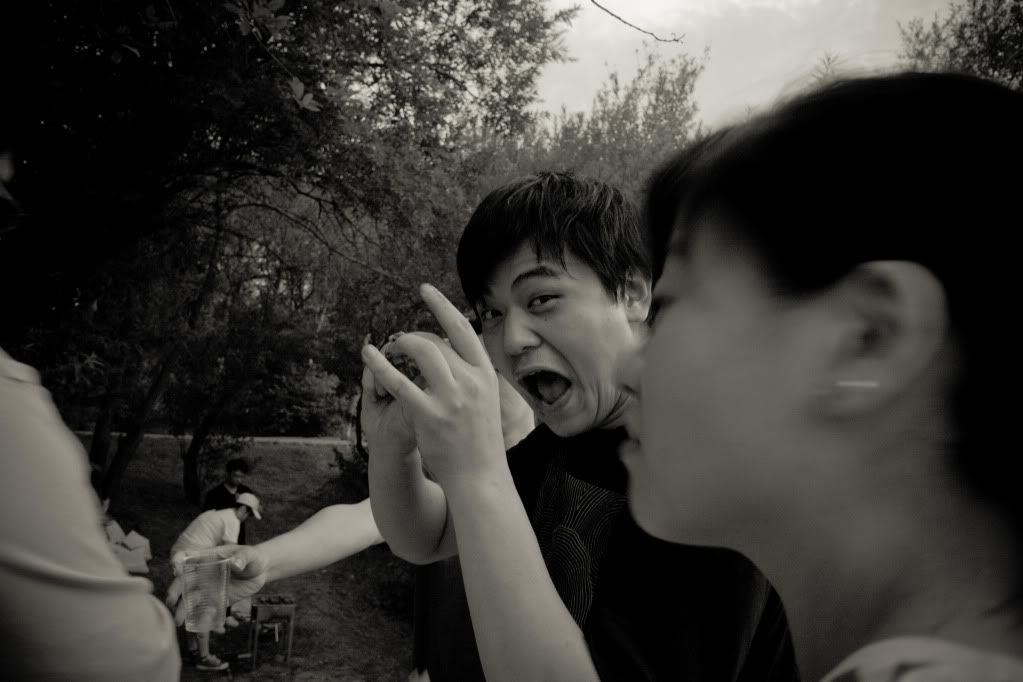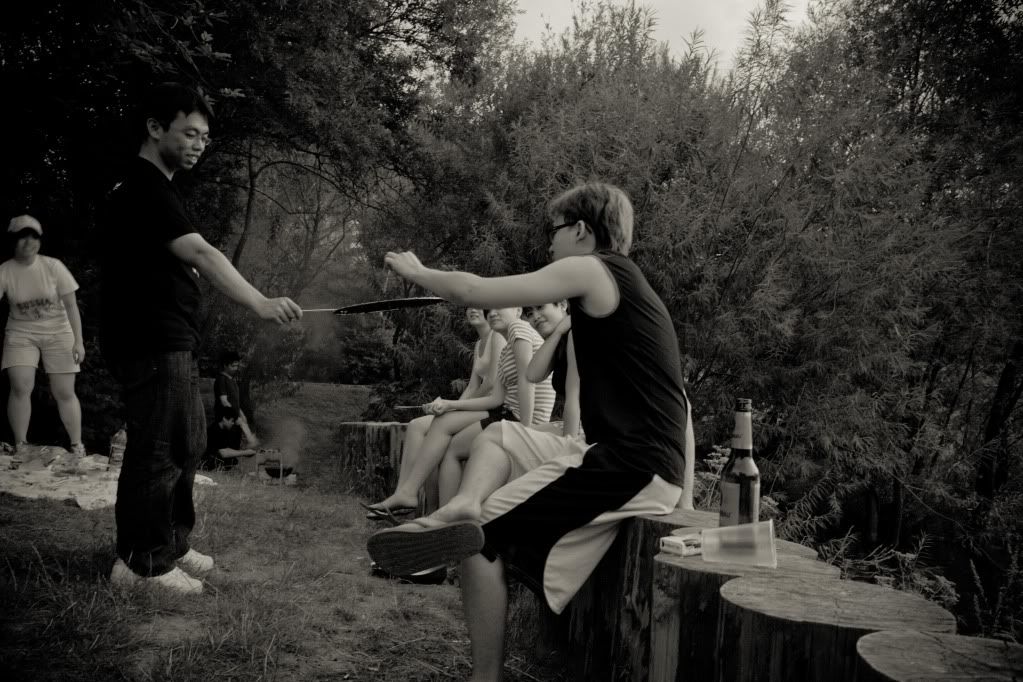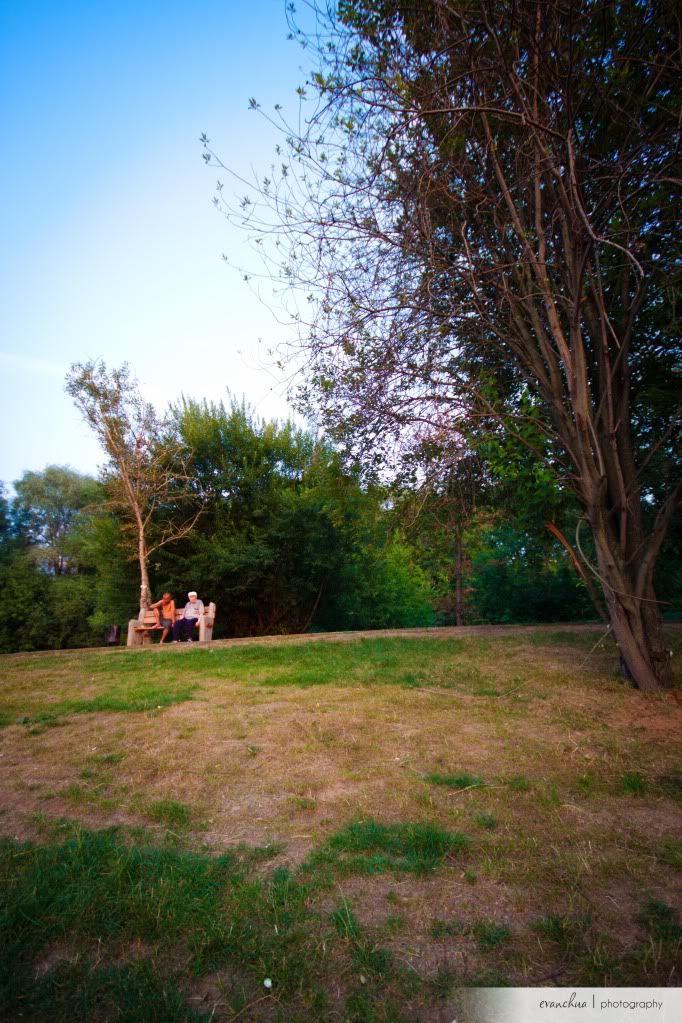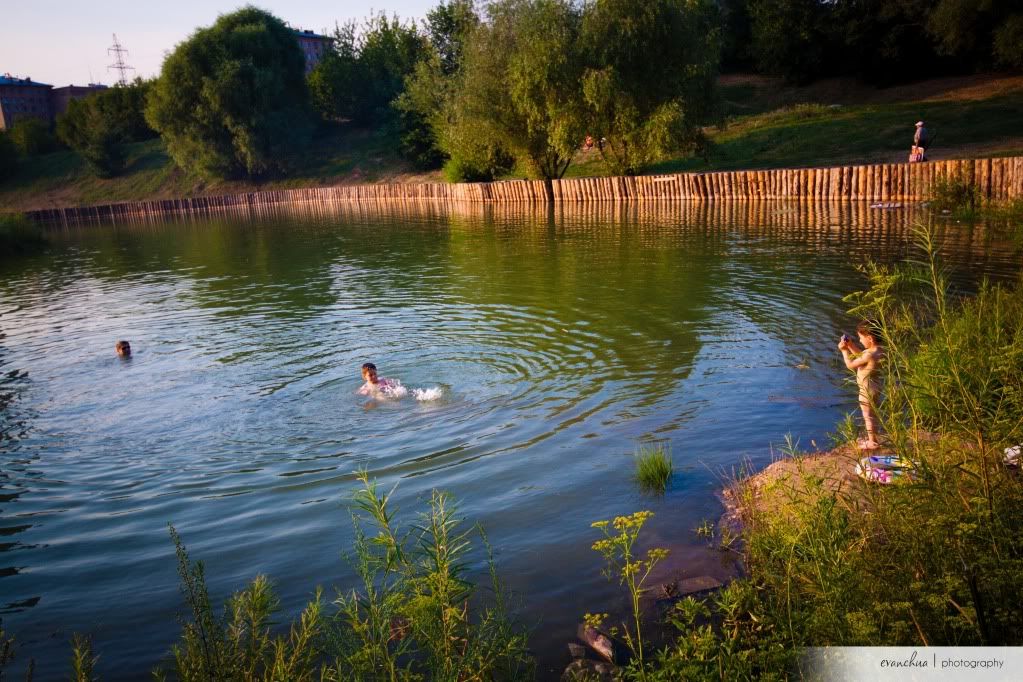 Not far from our spot there were a father and 2 son playing in the lake.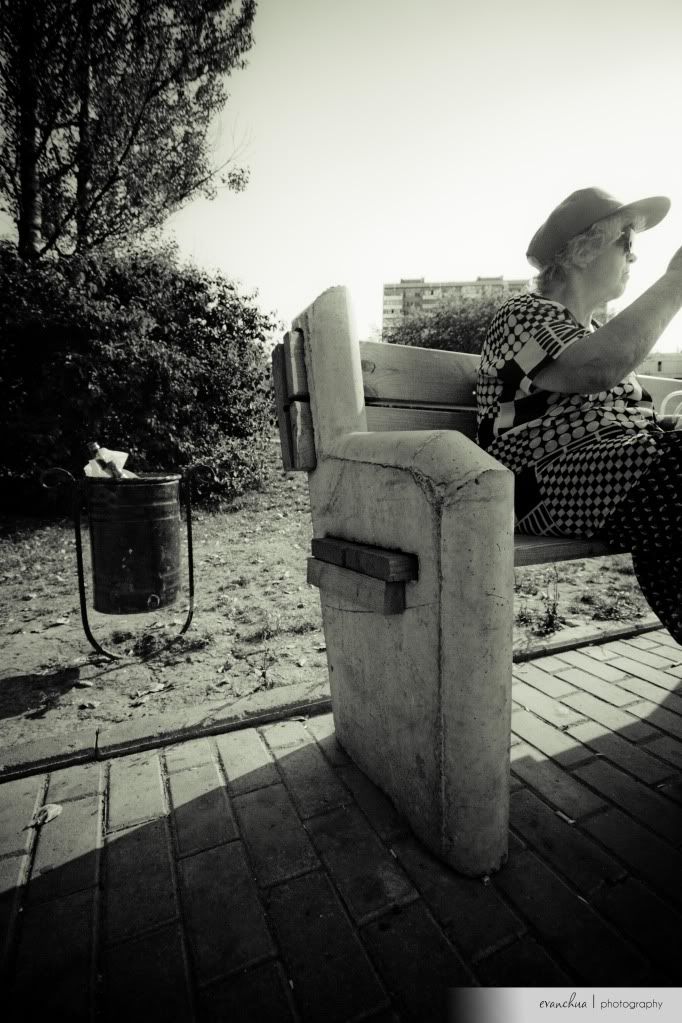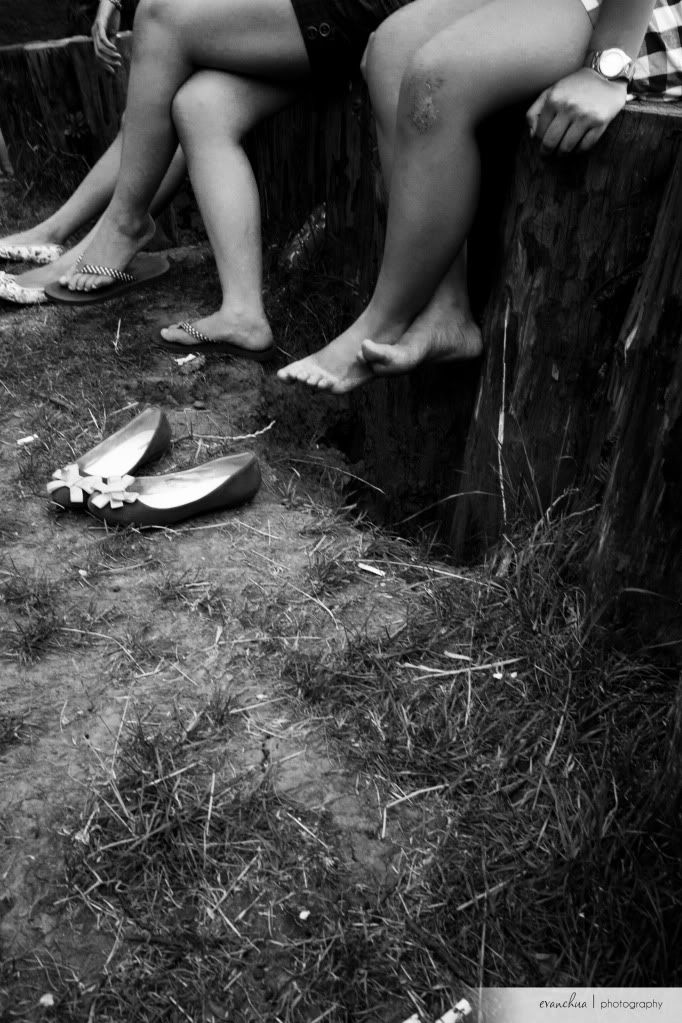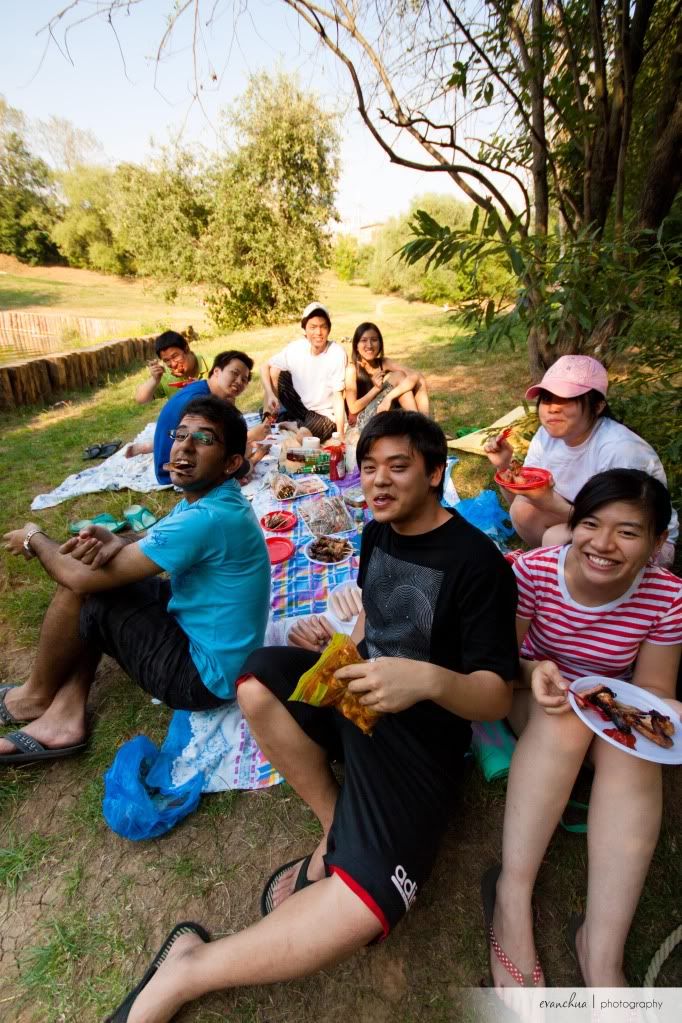 Group pics.
Wonder if i missed anyone out besides me and doudou. Oh James came late.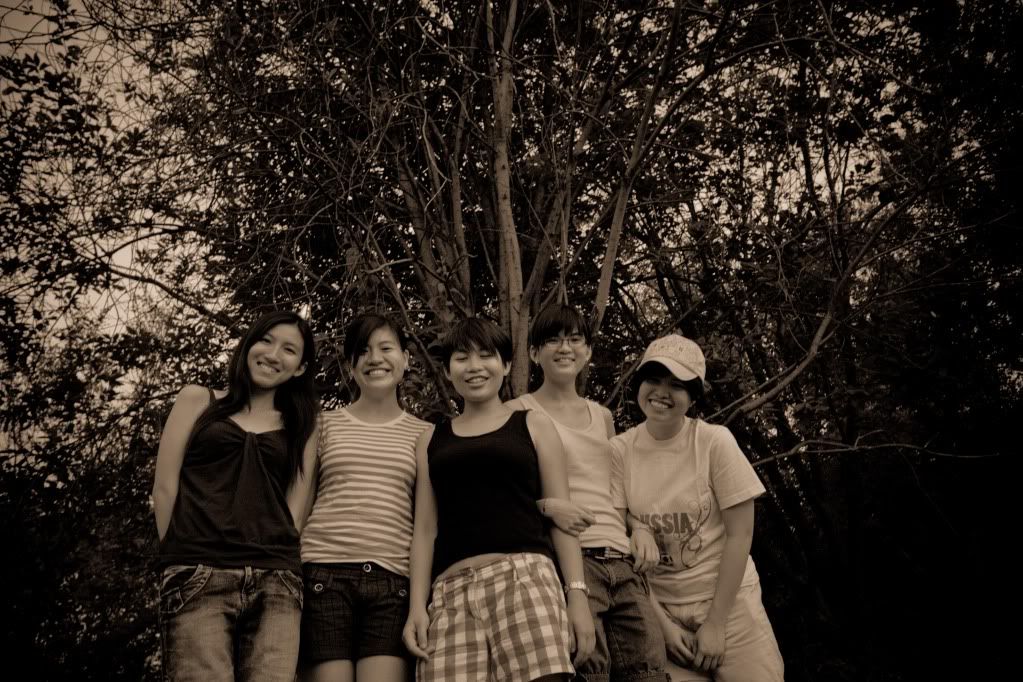 Girls only.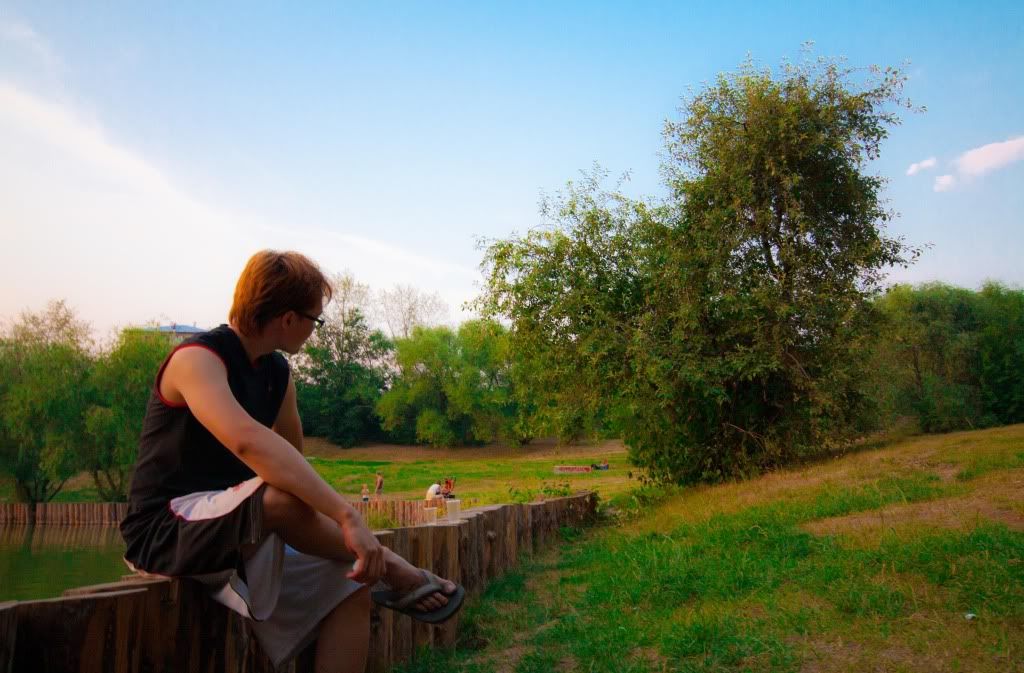 Thanks Raj for this good pic.
It's kinda gay though.
Last but not least, Raj's a camwhore actually.
The food was good. The company was better. We had a blast didn't we? Credits to Raj and Jolin for some of the pics above.
Ps. What's up with Moscow's summer? This coming thursday would be 39 celcius.