Rumours from some seniors says a sushi place at Arbat offers good discount at a specific day and
time.
So we looked up the world wide web and found their
website
. There's an English version to it but its not very updated concerning this offer. Good news is I've been there 2wice so this is how it goes.
Buy 1 free 1 on :
Fri & Sat 2300-0200
Other days 1500-1800
It's situated at the start of Old Arbat Street. The signboards are yellow and its called Eurasia. It's opposite of Aзия Кафе and Кофе Хауз. U can't miss it.
Rather small but nicely lit.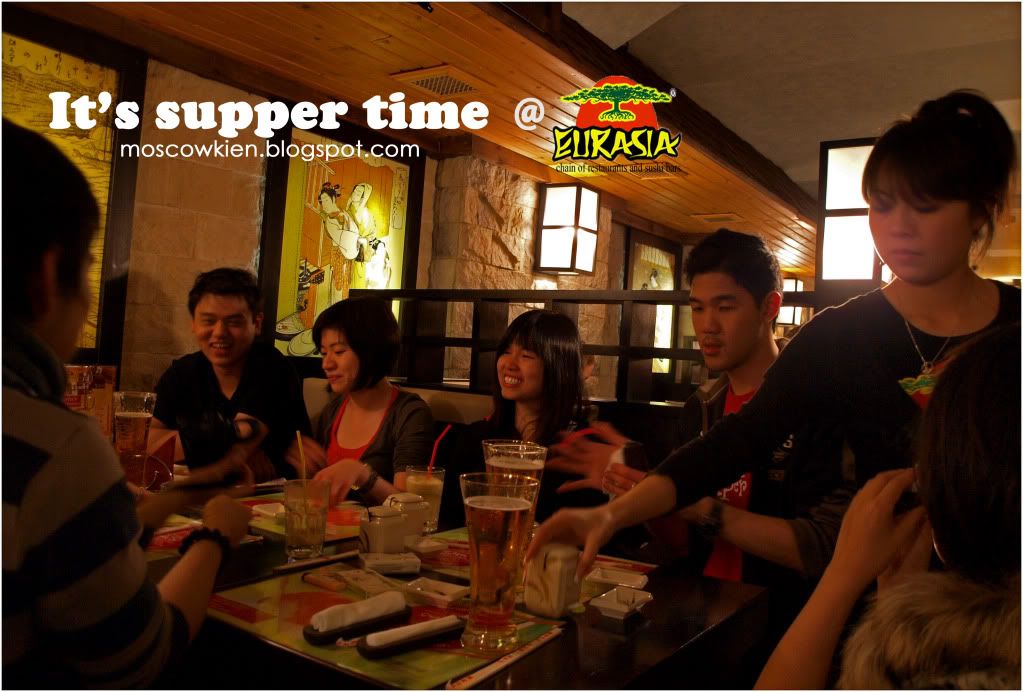 We were seated shortly after arriving.
Everyone practically ordered this cause obviously it's worth the rubles you're paying for.
It's their biggest serving.
While waiting for supper to be ready, we chatted, laughed and fooled around as usual.
No he's not drunk yet.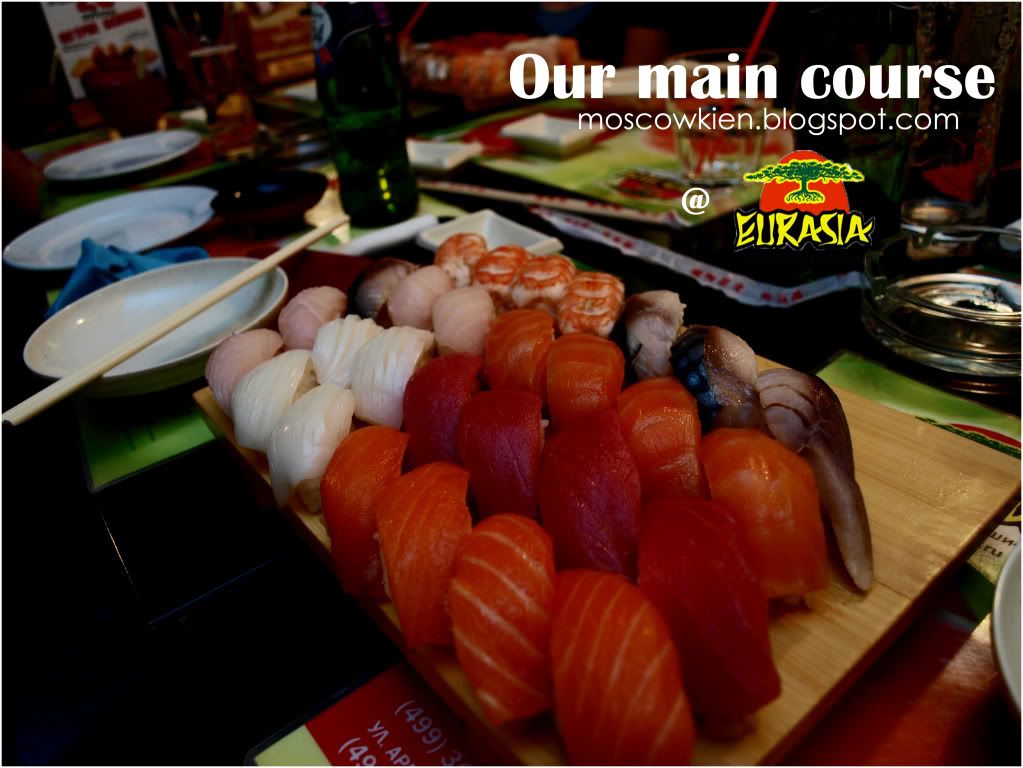 And so our meal arrived. It didn't take long.. which is a plus point. Got to understand that in Russia, waiters are often rude and service are slow.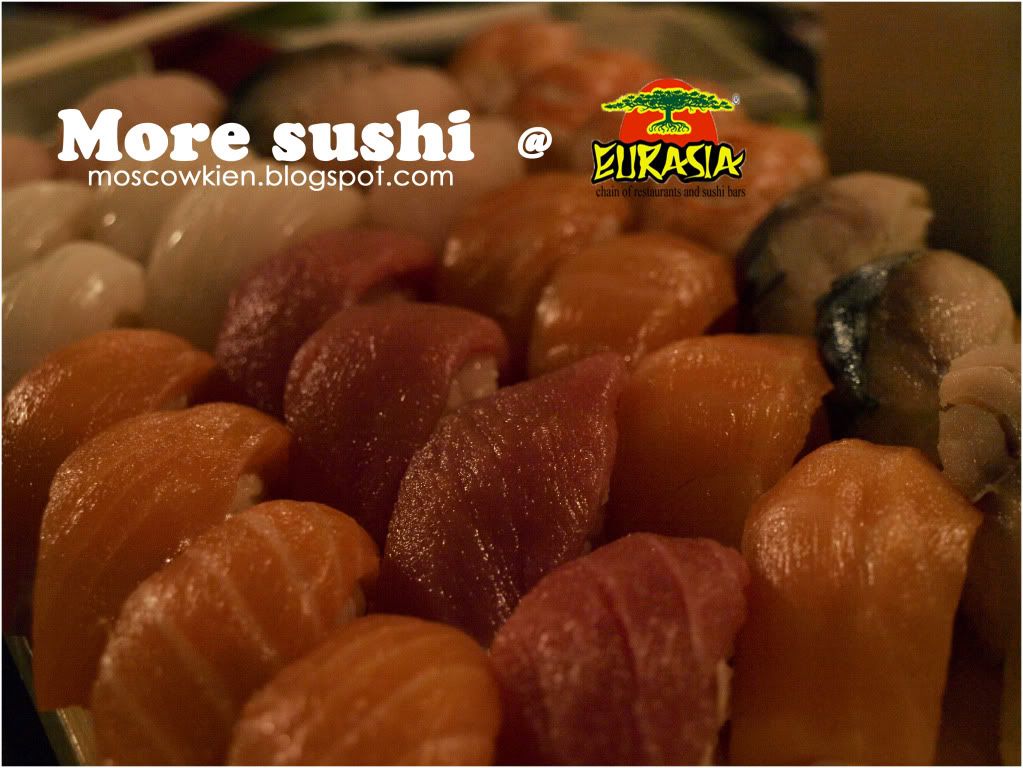 More food is definitely aaawesome.
One down !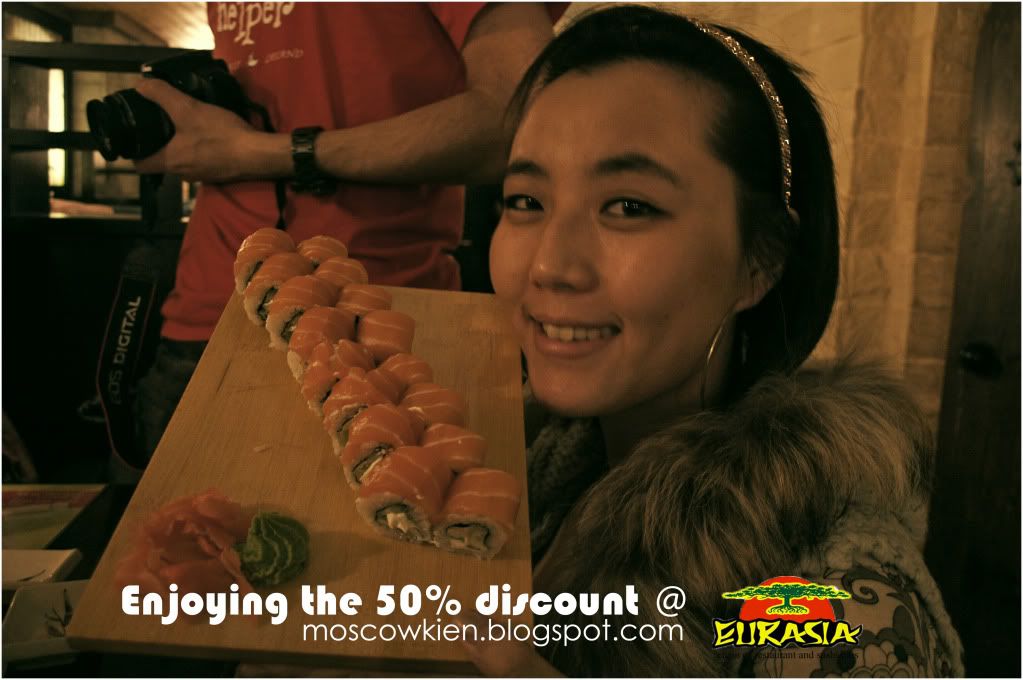 Taking advantage of the deal, we ordered more of course. Followed buy another round of cheesecakes.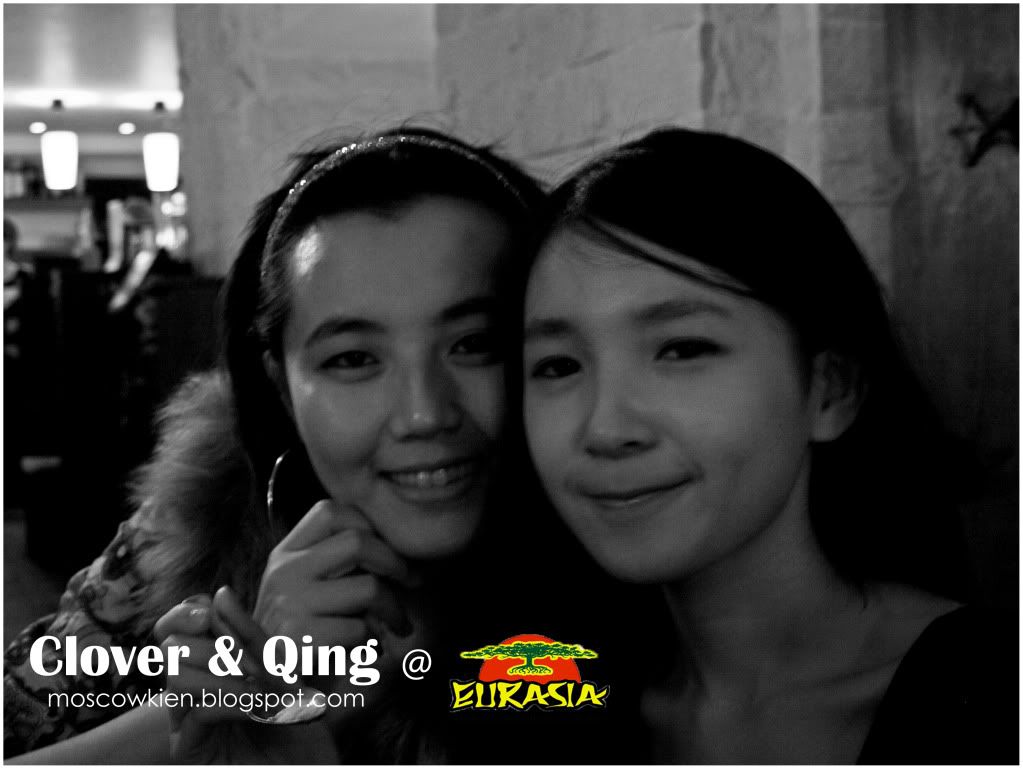 Clover and BlurVodka came 30mins later and joined us.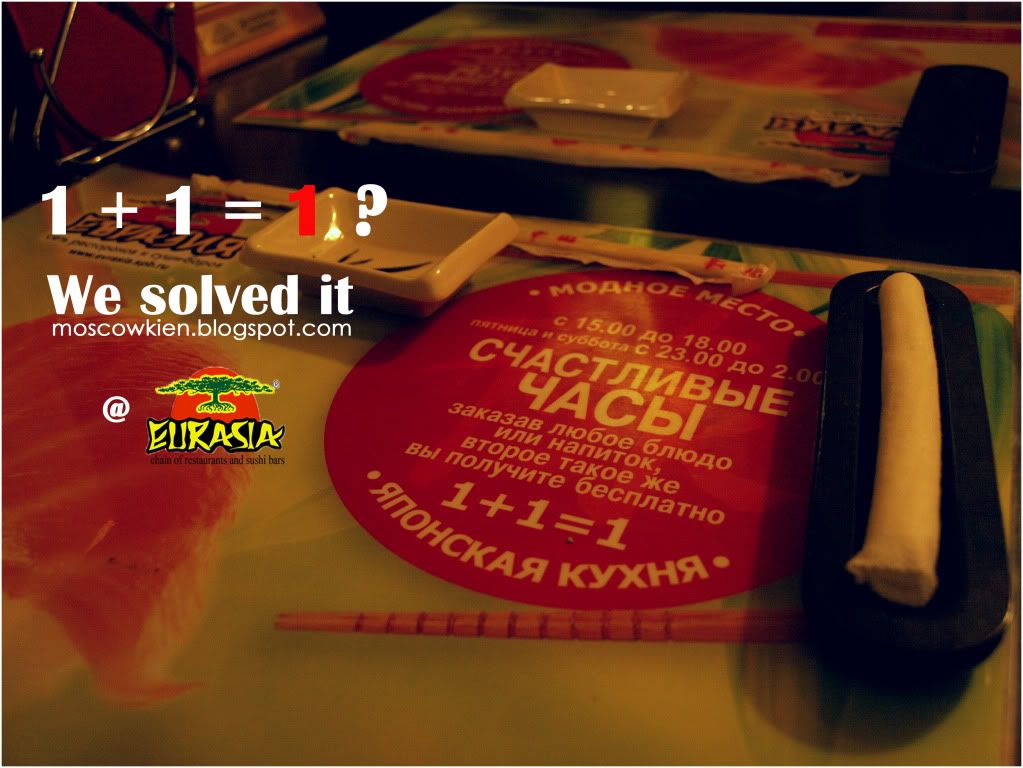 We ate til 2.00am ++ that night.. all of us were bloated, thus satisfied.
Frankly, it wasn't the best sushi I've tasted.. but the companies that could make it there + the Buy 1 free 1 offer was simply awesome.
Definitely would go again after a stressful of never ending tests.
Moscowkien rates it at 8/10.
Go try it !